Dream about dying: What meanings?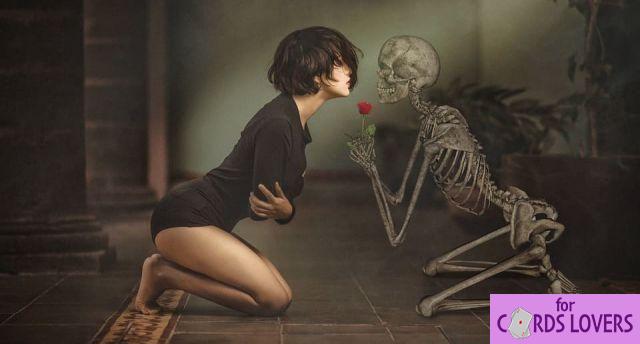 Dreaming of dying is more common than you think. It is usually a distressing dream upon waking. Dreams about dying should not be interpreted as something negative, as it can signify changes in your life or that of your family.
Dream interpretation is not an exact science. Sigmund Freud was one of the pioneers of sleep studies in the 19th century, but the actual meaning remains a debate in psychology. The fear of death is very common and it is natural for us to think about it. That we dream of our own death does not necessarily have a negative meaning.
Here are some interpretations that one can give to the dream of one's own death.
What does it mean to dream of dying?
This dream is not as bad as it seems, because it can mean that major changes are coming. It is a symbol of transformation and experimentation and generally has a positive connotation for human beings. But it doesn't have to be something worrisome or alarming, you have to interpret it as something good for you even if it makes you feel anxious.
When in the dream you see that you are dying or you are at your funeral, it is a sign that you are going through a very strong situation and this will eventually bring about a change in your life, but mainly on a spiritual level. It is common to have this dream when you are going through a divorce or have ended a relationship.
This dream is also a symbol that you are going through a moment of frustration because they are not allowing you to do what you really want in some area of ​​your life. Which indicates that it is time to renew.
What does it mean to dream that you are afraid of dying?
There's something about you that worries you. It is also a sign of internal conflicts that do not allow you to enjoy everyday life.
What does it mean to dream of dying alone?
It means you are afraid of loneliness. You worry about not having good friends you can rely on for good or bad.
What does it mean to dream that you are starving?
It means that you are afraid of running out of material goods. Loss of your home, car, financial loss. You are going through a period of economic crisis that you must try to resolve.
What does it mean to dream that you commit suicide?
There is something that constantly haunts you that you don't like. You suffer in silence. You need to share with others what is troubling you to ask for help.
What does it mean to dream that you die in an accident?
Dreams with accidents are not a good omen, so you must be very attentive to the situations you encounter to avoid suffering complications.