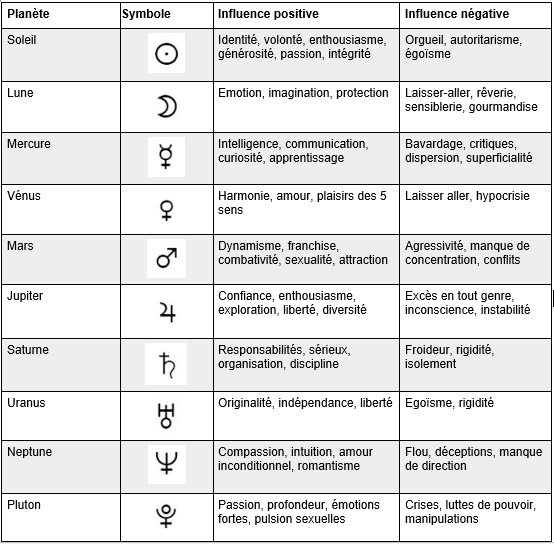 ---
La love compatibility ( synastry) in astrology is a subject as complex as it is popular! To try to understand if your partner is more or less "compatible" with you in love, the astrologer and specialist in mystical arts Vanessa DL suggests that youanalyze the placements of 5 planets in your natal charts.
Of course, the stars are not responsible for the success or failure of your romance, but astrology can help you better understand the relationship. In what area of ​​your relationship will things be smoother? What are the potential sticking points for your relationship?
The sun sign, the best known of all, teaches us a lot about how the loved one will welcome our individuality with more or less ease. It allows us to know if we will succeed in accepting ourselves as we are.
In addition, the location of the Moon in our natal chart reveals many elements that could help us understand the emotional functioning of our romantic relationship and our partner!
Vanessa DL tells you which other planets to turn to to decode the rhythm of a relationship, its harmonious potential, your way of communicating and your shared sex life.
Recommended for you:
Cultural appropriation and spirituality: is it possible to borrow from other cultures?
Full moon and new moon: 2 lunar rituals to do at home
How to create a sacred corner at home
Creating a daily intention with Vanessa DL
Consult all the contents of Vanessa DL