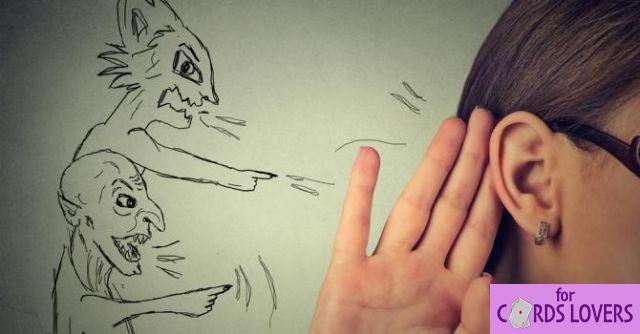 ---
We all have a little dark side, but depending on your zodiac sign, you may be more on the dark side of the force than others...Here's your badness level according to your sign, starting from the most "nice" to the most Machiavellian.
12. Aquarius
Who would've believed that! While you may seem cold and independent, deep down all you want is peace. That's why you leave others alone and expect the same in return.
Of course, if we're looking for you, we might find you... if you haven't already disappeared.
via GIPHY
11. Virgin
No one, and then no one, has the right to meddle in your affairs or judge you (especially not in public). If that ever happens, you, you…well, you just might not have any respect for that person anymore.
That's all? Well, yeah.
via GIPHY
10 Balance
Rather zen, you value your peace of mind, but at the slightest threat, you are ready to attack and will give no quarter. Take care!
via GIPHY
9. Sagittarius
So you, under your very sympathetic and joyful air, can sometimes hide anger that is not pretty, pretty.
With a bit of a taste for revenge, you can get carried away for nothing, but at least you calm down (usually) rather quickly (good because it was a little awkward).
via GIPHY
8. Taurus
Stubborn and provocative, let's say that you are never immune to conflict and you sometimes wonder if you are not intentionally stirring up discord.
via GIPHY
7. Aries
When he is angry, Aries can downright lose his head and his pedals. At least, it's usually only temporary and he sometimes regrets his words and gestures and knows how to apologize (so much the better because it was necessary)...
via GIPHY
6. Lion
Be careful. As a true despot, if you dare to disobey him or insult him, he risks making you pay dearly for it and throwing you into oblivion.
via GIPHY
5. Gemini
Charming, seductive and charismatic, you are... a real snake, treacherous and mean like no other when it takes you. Sssssssssssssss...
via GIPHY
4. Capricorn
Your pride can play nasty tricks on you and turn you into a blind monster.
In other words, no matter who is in your path, they will ALL pass.
via GIPHY
3. Pisces
You're cool, but you have a limit and once it's reached, nothing goes. It's like feeding a Mogwai after midnight, you lose the compass and become ready to do anything...
via GIPHY
via GIPHY
2. Cancer
Dark and touchy, with you it's an eye for an eye, a tooth for a tooth and you won't even hesitate to return the favor... with interest.
via GIPHY
1. Scorpio
The embodiment of evil in person! Without exaggerating, you seriously have the makings of the bad guy with a capital M.
For the others: flee while there is still time!
via GIPHY
So, does this describe your dark side well?
via GIPHY