Nursing pillow: Buying guide and selection of the best nursing pillows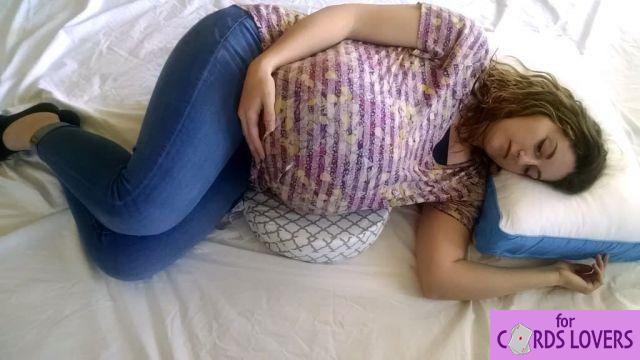 Your baby is just around the corner or just born and you are looking for a nursing pillow? Here's how to choose it. If you want, you can directly choose it from our collection of nursing pillows.
What should a nursing pillow look like?
Many ask this question, because after many attempts with the classic nursing pillows on the market, it is difficult to breastfeed while being comfortable. You must always be able to easily put your baby to your breast.
Breastfeeding pillows are often too flat. Either because they are poorly padded, or because the filling, generally made of expanded polystyrene, is probably already worn out.
Here are the main criteria for a high-quality nursing pillow.
1. Appropriate height and good padding
A polystyrene pillow is very comfortable as a pregnancy pillow, but it is not suitable for feeding. Styrofoam must either have a place where it overflows (that is, the pillow is loosely stuffed), it must be filled with an elastic cover. The hard cover with loose padding is great for a pregnancy pillow, but more for feeding babies.


For a nursing pillow, silicone fibers are a perfect filler.
Polystyrene foam and silicone fibers are two recommended materials. Inside the fibers there is an air channel which provides both elasticity and ventilation. This disadvantage of polystyrene foam can be eliminated by a suitable blanket, which in itself "breathes" and is a sufficiently thick layer separating the infant from the filling.
2. Adequate cushioning and ventilation
A good feeding pillow should provide a comfort while breastfeeding, but that is not its only function. One of the most important issues is the well-being of the baby during and after feeding. The baby should be placed slightly inclined, the head slightly higher than the belly.
The feeding pillow should allow us to reach this position much more easily. In a good position, food flows freely into the baby's tummy, the baby does not swallow as much air and thus reduces the risk of colic, reflux, gas and other abdominal discomfort. Furthermore, the risk of ear infections is reduced.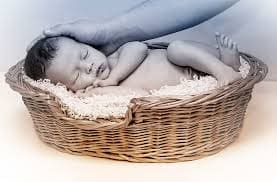 3. It must provide a good position for the baby
Another important aspect is the question of the use of the nursing pillow itself. All opinions converge: The pillow should be easy to clean, have a removable cover and of course be solidly made. There are two schools for easy cleaning: however, it is said that the cover should be washed at a temperature high enough to wash off all stains, and the other that the cover should be sewn from stain resistant materials in them themselves.
4. A resistant and easy to wash cover
A strong constitution is just as important as keeping the pillow clean. It is important that the nursing pillow is always in the right place during feeding. It is important that the nursing pillow adheres well and firmly to the waist. A good pillow should hold your waist firmly and make all other maneuvers easier. Once in place, it must remain in the same place until the end of the feed.
5. It must adapt to your preferences
It should be noted that almost all pillows available on the Polish market do not perform this function satisfactorily. They are either too small or too big.
Of course, the logical reasoning would be to look for a pillow with fasteners, Velcro, or other fancy systems of its attachment.
However, this should be considered more seriously in taking into account your own preferences.. If you have a lot of time before feeding, you prepare, you have a special place to eat at home, where all the accessories and aids you need are close at hand, so you can actually sit down, put such a pillow, tie up and calmly feed yourself. However, if your baby eats in a slightly less predictable way, it won't do.