Waking up at 4 a.m.: What you need to know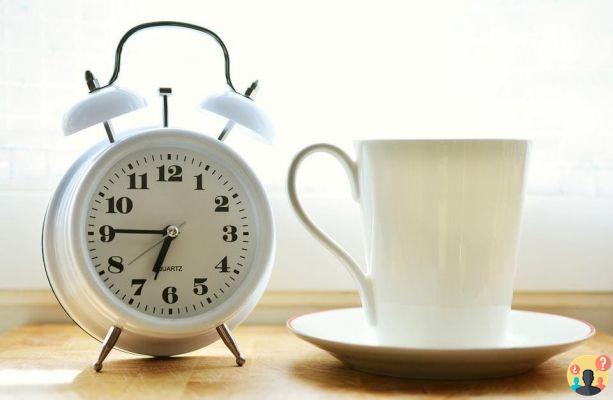 If you always wake up at the same time at night or at dawn, know that it can make sense on a spiritual level. If you've made it this far, it's probably because you noticed a coincidence in the time you wake up in the middle of the night, always at 4 a.m., or because someone told you about it. speak !
Spirituality is something that is always present and very intensely in our daily lives, even if most of the time we do not perceive or understand the signs that it brings us.
When the same situation happens in sync, for example, always waking up at 4am unpretentiously, for no reason and for several nights, then it can definitely be an expression of something happening on a spiritual level, a much deeper level of existence that has the influence of other dimensions.
Generally, when this type of situation occurs, the times always match, even if sometimes with a few minutes difference and, no matter how much you have slept, you always wake up very active and present.
What does it mean to always wake up at 4 a.m.?
There is a clear reason to wake up this way, if we look through spirituality. In case you don't know, this phenomenon is directly related to the psyche.
The psyche is like an invisible energy field that we create through our sensations, emotions and thoughts. It is capable of affecting all of us, even if you have not yet developed your perception.
It is therefore through the psyche that this intriguing situation can be explained, which affects very many people.
The psyche can be high, but it can also be low. Just as it can be more positive or more negative. It can also vary enormously depending on each person, their pace, the pace of their home, and even the city or country. Everything influences this energy field and its behavior.
But why wake up at 4 a.m.?
The four o'clock in the morning is part of a period that is considered a preparation for the next day, the one that is not yet born. It is as if it were already the beginning of the organization of this day. The night is already ending and the new day is about to dawn.
This is why at this time, between 2 and 5 in the morning, it is more common for you to wake up. What happens is that it's a time when the body and mind get organized to start this new day, however, if you don't feel organized energetically and in many other ways, this imbalance will interfere with your sleep and wake you up. It is an energetic and spiritual movement that wakes you up.
If this starts to happen frequently, it is necessary to assess how we are affected by the energies in our environment. Try to solve what ails you, what causes us imbalances and solve this so that these events are reduced and above all so that the quality of sleep is improved.
Meaning of waking up at 4 a.m. in Chinese culture
According to traditional Chinese medicine, our sleep cycle can give us many signs about our physical and emotional state.
Our sleep is even a time when we can more easily connect with spiritual messages and the higher power.
This is because it is a phase of our day where we are more sensitive and receptive to the energies of the environment around us and also on a deeper level, which is the spiritual.
The moment when you wake up, or when you go to bed, can tell us something important, even appear as warning messages.
According to this culture, each of the stages of sleep has a particular meaning. Each hour may denote a specific spiritual explanation. For those who usually wake up at four o'clock, this would then enter a period that runs from 3 a.m. to 5 a.m. and has a specific meaning.
Who usually wakes up at this time, between 3 and 5 in the morning, so it could mean that there is a higher force, a higher level energy, trying to establish this communication with you.
It is a time closely linked to sadness and to the physical level of the organism, with the lungs.
If you wake up frequently at this time, it is a sign that there is a presence that wants to lead you towards a greater purpose.
If this situation makes you uncomfortable and you want to go back to sleep, the ideal is to do simple breathing exercises, and you will fall back asleep quickly.
4 a.m. in spiritualism
If you usually wake up at dawn, it is a sign that a connection is occurring with the spiritual plane and that it invites you to eliminate the psyche that occurred the day before, which is probably charged with energy. thick and heavy.
Thanks to energetic vibrations and a high spirituality, it is then possible to transmute the psyche in order to become lighter to follow the natural cycle of life.
It is very common for you to feel quite upset when trying to transmute this psyche, as it is not a very simple and easy task to do. Usually it is something heavy that disturbs our energies a lot. But it is possible to transmute these energies and face life with more lightness.
So that's no reason for you to suffer from fear, terror or worry. It is just a sign that there are situations to work on and spiritual processes that require your attention.
It is as if the spiritual world is showing you the need to take a closer look at your own processes and the way you have faced life. When you wake up, you are awakened to realize this and you have the opportunity to work on improving the energies in this regard.