5 benefits of using a waterproof mattress protector on your bed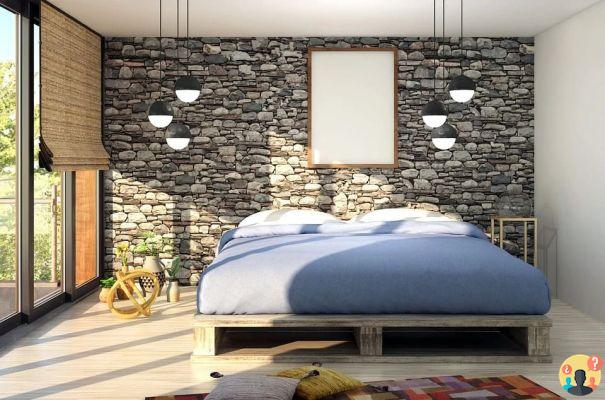 The waterproof mattress protector is one of the main elements that make up bedding. In addition to leaving the mattress more protected, it provides a series of benefits that include durability, cleanliness and disease prevention. Although common, some people still reject the use of this accessory.
If you fall into this group or think your mattress protector isn't that important, it's worth knowing about the five benefits we've listed in this article:
More hygiene for your mattress
Especially for those who have children at home, the waterproof mattress protector becomes essential to maintain the hygiene of the garment. Problems with liquid spills, lying in bed with dirty feet or a sweaty body are common and dramatically reduce the longevity of your mattress. With this protective cover, you only need to remove it once a week, wash it and keep the bed clean.
Ensures the life of your mattress
On average, a good mattress lasts about 10 years. Unfortunately, not everyone manages to maintain this longevity, precisely because of a certain lack of care. The waterproof mattress protector does not extend the life of your mattress, but it does ensure that it lasts as long as possible. By combining the use of the mattress cover with other care, you will surely have a mattress for the next decade without losing value and comfort.
Waterproof mattress protector prevents allergies and the buildup of disease-carrying agents
It is common that over time your mattress will begin to accumulate disease-transmitting agents. These include dust mites and certain bacteria. These animals, in addition to "eating" the material of your mattress, compromise your health, especially with regard to allergies. The waterproof mattress protector prevents this action, leaving your bed always protected and, therefore, promoting better health.
More comfort and a great look for your bed
The difference the waterproof mattress protector makes to your bed is obvious. Some people even use these protective covers as common quilts for everyday life. They are very discreet, always combine with any type of bedroom decoration and keep your bed tidy!
Perfect for those who suffer from urinary incontinence
In cases of adults with urinary incontinence or children who still wet the bed, the waterproof mattress protector easily solves the problem.
The waterproofness of this mattress cover prevents pee from penetrating the garment and leaving that unpleasant odor. In addition, peeing also reduces the quality of your mattress material and also promotes the emergence of allergic agents and other diseases. Constant use of this comforter already prevents all these problems and possible headaches.