Childhood story to sleep in 5 minutes!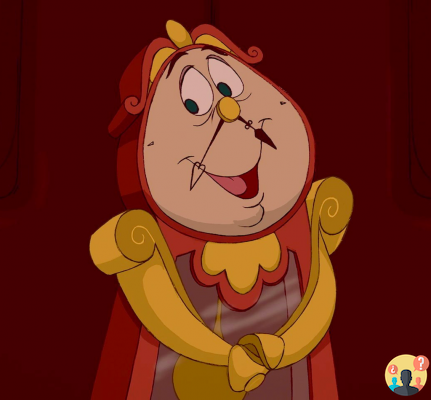 Giulia was a pretty little girl of three, mischievous at the right time and somewhat talkative. She was very fond of horses, outdoor games and swings. Although many games were offered to her, she was not at all a spoiled child and could thank you enthusiastically.
Thus told, this story seems perfect ... But with Giulia serious trouble came every night, when it was time to go to bed!
Mom called her to put on her pajamas and in the blink of an eye, a symphony of screams and tantrums began:

"Mom no, I can't sleep! Noooooo..." and she ran around the house until her mother caught up with her and took her to her room, but also there... A disaster!

After tucking her neatly under the covers and humming a few lullabies for her, Mom slipped out of the room. The poor mother left on tiptoe, hoping not to make a sound, but the silence lasted for a second or a little more:

"Mom come get me, I want to get out of bed!!!! Mom, don't sleep, please..."

Mom was really sorry: she didn't know what to do anymore. She had already tried everything. She had told him fairy tales, glued shining stars to the ceiling of the room, turned on blue lights to keep him company...

So far, however, there wasn't much to do: Giulia didn't want to sleep.

To tell the truth, when his exhausted mom went to her room, she climbed up the sides of the bed and hid behind the couch to watch TV with dad.
At that time, her father also knew that she was taking refuge there and pretended not to see her. Then, when he heard her snore, he got up and found her curled up on the floor, exhausted and abandoned in a sweet sleep.
It was clear to everyone that, however, it couldn't go on like this.
To keep all her wonderful energy, Giulia had to give her body a healthy rest.

Do you know what happens when a baby doesn't sleep?
... gets tired
... argues with everyone
...became very irritable
... and loses the smile!

This is what happened to Giulia: she fought with her classmates at school, she cried constantly and the days were more and more often without smiles.
Thus came, between tantrums and sleepless nights, the day of his fourth birthday.
The mother, always looking for solutions, had an idea:
"I'm going to buy you an alarm clock! Who knows, maybe knowing the hours better can make peace with sleep. "
The ingenious mother thought of sticking a golden star at the exact moment when the little girl should have gone to bed.
"When the hands touch the star... No excuses! Giulia will have to go right under the covers!" she thought to herself.
Mom was determined and did it.
She went to the game store in town and picked out a wonderful wall clock, with pink hands and glitter all over the frame.
If he had it wrapped, he also bought a colorful card with a big heart drawn on it and wrote:



…so that our beloved little girl
discover the passage of time and the taste of rest!
With affection,
mom and dad.



Mom went home satisfied, put the present on the kitchen table and picked up Giulia from school.
When the girl came back and found the surprise, she shouted:
"Thank you mom is a gift for me?"
"Of course darling! I hope you can appreciate its value."

Giulia tore up the paper and had the ticket read, then hugged mom, phoned dad to thank him, and asked for help hanging it up.
"Where do you want to place it?" his mother asked confidently.
"In my bedroom," Giulia replied, "so when I get bored before going to sleep, I'll watch the bright stars."

"Do you see that little star, my love? It's special: it marks the exact time at which all children must go to bed. "
"Are you serious, mom?" Giulia asked her, opening her big eyes
"When the hands touch the star, you'll have to run under the covers," her mother explained confidently.
"Yes, Mom, I understand!", The little girl replied sincerely, "I promise you."
Hopeful, mom put the colorful clock on the wall, then cooked dinner and played with little Giulia.
In the family, they were waiting for the evening, even Léa, the gray cat of the house, seemed alert to the passing of the hands: the hour of the star was approaching.
The hands arrived in the right position without haste, marking 21:30 p.m. The clock rang and Giulia, alas, began again with her bitchy theater:
"No, mom, please start tomorrow! Today is my birthday... Please, please, please..."
As mom was looking for her from afar, a very strange thing happened: the clock came to life!

The hands made a very quick reverse turn and the device started screaming with screams and screams in quantity. The amazing thing, besides the clock speaking clearly, was that only Giulia could hear it.

"Giulia are you in the bathroom? Get out now, it's time to go to bed! Do you understand her?" Believing herself discovered, she left the wardrobe and slipped into the laundry basket, but all of after:
"Giulia, the laundry basket can't hold you! Get out now, it's time to go to bed! Do you understand that?"

Without yielding, the little girl slipped under the bed, covering her ears with a pillow, but still this increasingly loud voice:
"Giulia, I see you there! It does not work! Get out now: it's time for bed! Do you understand it? "
The girl first thought it was mom.

"The walls do not speak and in this room they are alone," she repeated to calm herself down.

The tone of this strange voice, however, was very different from the mother's voice. Giulia quickly understood that these cries would not leave her alone. Curious and a little scared, she left her refuge. Meanwhile, the screams continued and became unbearable for his eardrums.
"Enough, stop! Shut that mouth! "" Giulia said angrily, walking around the house looking for the source of that sound.

When she passed the clock, the little girl noticed that the strange object was just screaming and her eyes and mouth had appeared. But most of all, much more important, he was really mad at her!
What a rude and irreverent birthday present!

"Is this the gratitude you show me for giving you a place to stay?" the little girl asked irritably.
Suddenly, the child sat down on a chair, determined to remove the batteries from this annoying and wise watch.
"I can't find the door," grumbled the little girl. More and more irritated, she tried to shake it, but she couldn't overdo it because it was a gift from mom and dad.

She decided as she stood in front of him with her hands on her hips and pressed him:
"Enough, stop! Shut that mouth...", but the more she repeated this sentence, the more the clock raised its pitch and declared:
"When I'm in bed I'll see you, you know, my dear, I'll shut up!" the machine hummed mockingly.

Then again "When I see you in bed, you know, my dear, I will shut up!" stronger and stronger ...

"When I see you in bed, you know, dear, I'll shut up!" stronger and stronger ...
Meanwhile, mom and dad heard Giulia's screams and ran to her room, but they didn't understand the situation. The little girl looked angrily at their gift on the wall and kept her hands firmly on her hips.

Giulia immediately felt that only the clock was heard only by the little ones. Her parents seemed sorry because she didn't seem to like their gift. Sorry, she decided to go to bed.
As soon as she touched the pillow, the clock began to lower its pitch and as she relaxed, her voice also became more bearable.

With a big yawn, Giulia stretched and stretched herself fully under the vanilla-smelling sheets.

The clock then began to sing a wonderful lullaby that accompanied Giulia in a moment in the sweet world of dreams.
As of this evening, as soon as the hands touched the star which had glued the mother, the clock began to sing to wish her good night.

As soon as she heard it, Giulia ran to greet mum and dad with a kiss, then settled into bed and listened to this song made for children. From his bed, he sent a greeting to the magic clock and closed his eyes, waiting for the arrival of a new day to play.