Practicing creative activities to sleep better: our ideas for manual activities for adults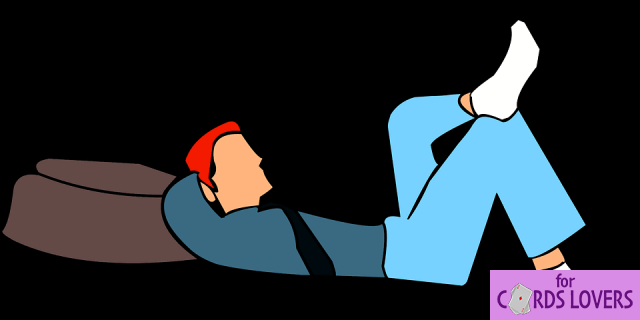 We've all had a bad day in the truest sense of the word. A poorly organized meeting, traffic jams, arguments, stressful appointments, poor sales or failures are all reasons that can make a day bitter. Whatever the reason for this discomfort, it is important not to go to bed in this state; you may have trouble sleeping. Before going to bed, indulge in a DIY to de-stress. Here are our best ideas for creative activities to do to de-stress before sleeping.
Do the knitting
Among the manual activities for adults is of course knitting. The objective of this activity being to de-stress you, you should not opt ​​for a complicated knitting project. Sitting on your sofa, in front of a television series, knit the rows in garter stitch or jersey. The repetitive gestures added to the concentration you demonstrate during this activity help you regain your serenity. It is known to all that knitting is a new form of Yoga.
To cook
Cooking takes some concentration, and if you're a real cordon bleu, that'll do the trick, too. To achieve your goal, that of regaining your serenity after this day room, instead of opening your refrigerator to take out yesterday's meal and heat it up, we advise you to start preparing one of your favorite recipes. Carefully peel each of the vegetables and intoxicate yourself with the natural scents. You have to savor the present moment. The time you take to cook this dish will certainly make you forget the bad day you just had. Tasting this dish that is so dear to you will also do you a world of good.
DIY
The goal being to occupy yourself with something else to be able to forget this stressful day, you can also get into DIY. If you have a hidden handyman talent, now is the time to reveal it. Indeed, you can with wooden pallets make new small pieces of furniture such as shelves with wine boxes or a coffee table.
You also have the possibility of embarking on the customization of clothes, curtains or cushions. To start this activity, you need to have some tools like needles, threads and a wood drum. If you are new to embroidery, you can start with cross stitch embroidery. And if you are an expert, try ribbon embroidery. If you lack ideas in terms of models, you can take a look on the web to download the best models of the moment.
After a hard or stressful day, why not go to a sewing class before heading home? Taking a sewing class is also a great way to move on, to forget your worries for a little bit. Once you walk through the doors of the classroom, your worries remain outside and you now focus on following the teacher's explanations. By carefully following the different stages of sewing, you are sure to forget all your inconveniences of the day.
Here are some good ideas for you to apply to evacuate the stress of the day before going to sleep.