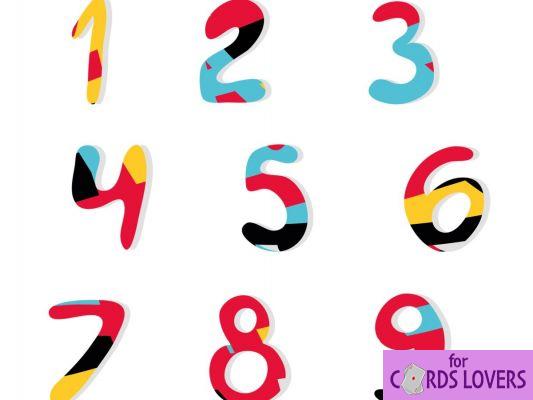 ---
See my theme now
2018 Numerological Predictions for AP 2
Change in love, career update and new responsibilities at the end of spring. Strong health and a determining month of January in making the right decisions about your expenses. Here are the main lines of your year 2018. The situation should change considerably for personal whose sentimental life is problematic. Welcome with open arms this very promising meeting that the month of May will bring you. Your commitment will be sincere, but deep down, do you really want to? This is the question that will have to be answered in order to find the balance between heart and reason.
2018 Numerology for AP 3
Nothing new on the horizon. For those living in Personal Year 3, 2018 will be a continuation of previous years. Expect a careless mistake made before the holidays that will plunge you into a fortunately short-lived turmoil, as soon as it resumes. Don't worry, it won't prevent you from sleeping. On the sentimental level, it will also be calm. No major upheavals. And even if the stars push you to spend, sometimes more than reason, you will still have to hold back often so as not to harbor regrets in 2019.
2018 predictions for the AP 4
It is at the level of the management of your finances that major changes will occur in 2018. An unexpected situation will make you realize the need to better manage your expenses and your budget. What if you started saving seriously? Numerological forecasts indicate long-term prudential decisions. At the professional level, luck should rather smile at you at the beginning of the year with an excellent opportunity to come. To seize it, courage and self-confidence will be your best assets.
2018 predictions for the AP 5
2018 could be the year of your most beautiful love story. A wonderful meeting awaits you in the fall, but no rush, you should show great patience so as not to burn your wings. The fire of love is burning! The good news will be legion at the office, which will put you in the best position to welcome love. A childhood dream will come true towards the end of spring, you will smile, necessarily. Not much to note on the health side. You are in good shape, and that is an understatement!
2018 predictions for the AP 6
In 2018, you may need a little confidence to move forward in a stagnant career. Opportunities, you will have during the year, especially towards the end of the fall. Have faith in yourself when the time comes, and don't let them slip away through procrastination. You will have to make emotional decisions. If you live alone, fate has a nice surprise in store for you, but you need to wipe the slate clean to be able to take a new step. The year will however be mixed on the material side. You will spend more than you earn. It's up to you to limit the damage.
2018 Numerology for AP 7
Personal year 7 and single? 2018 comes to your rescue! Take a deep breath of fresh air as your head will be underwater at least until early fall. In the meantime, women will not miss suitors who will jostle at the gate to seduce them. The vibrations simmer things slowly. The year will end on a high note, even if the situation is stagnating at the office.
2018 predictions for the AP 8
You will bathe in an ocean of tenderness in 2018. Shared love and passion is nirvana! Between you and your loved ones, friends and partner, everything is fine! You will simply be satisfied. Love will make you grow wings and boost your spirits this year. No major health concerns in prospect. But since you can't have it all, you won't be overwhelmed by fortune.
2018 predictions for the AP 9
For you, 2018 will be the year of reflection, especially on a professional level. You will feel cramped, you will be bored at the office and the idea of ​​a professional retraining will caress you, from time to time. From this discomfort most often arises creativity and inspiration, but we rarely realize this. If for some reason you can't accomplish all of your goals on time, there's no need to worry. Relax, you have the resources to catch up. Singles: get ready to vibrate, for the best!