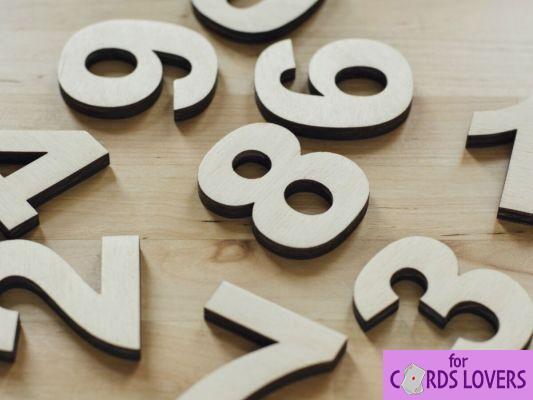 ---
See my theme now
2016 predictions for the AP 2
Your personal year 2, coupled with the number 9, sends you the heart as a symbol in 2016. This portends a year where you will progress slowly but surely, with a lot of love and gentleness shared around you. If you are in a relationship, your union should know rather happy days and, together, you will come to the end of certain tensions or difficulties (in particular financial) which you could have faced in previous years. If you live alone, on the other hand, your life could take a new turn at the end of the year. A new conquest, a joint move or formalization… are not far away, but not before next year. If in terms of professional activities, this year provides for a slight improvement in your situation, be careful of your wallet, which will tend to empty more quickly than it fills up.
2016 predictions for the AP 3
Your symbol this year? A music note ! So expect a particularly rhythmic life, oscillating between cheerfulness and languor. But what does this represent at the level of the couple? A fairly happy romantic relationship in your company. Dialogue, lightness or even fun will be on the menu. The stars will also be well aligned with regard to your professional life. Innovative ideas should lead you to great success. You will then be able to access a key position or see your business creation project come to fruition. A buoyant year in prospect.
2016 predictions for the AP 4
This year, the ant will represent you best. You will therefore have to work tirelessly to prepare for the future with awareness and seriousness. This should give you a hint about your love life: a year that is not necessarily romantic, nor very tender… the priority being elsewhere. Obviously, your professional life will be one of the key facets of 2016. You will have to make enormous sacrifices and concessions to promote your career. And it will definitely be worth it!
2016 predictions for the AP 5
The swallow will be your symbol! Like her, you will display a fairly light and joyful mood in an atmosphere full of various opportunities. Last year, less joyful, will then be only a distant memory. In love, passion, sensuality and increased libido will punctuate your daily life, if you are in a relationship. At the professional level, there will be great opportunities for change in sight. The first quarter will be significant in this sense. Put the package therefore during the first three months of the year. The game will be worth the candle for the rest of your 9-year cycle!
2016 predictions for the AP 6
Because the balance will be your symbol, this year, you will therefore be in constant search of balance, harmony, fulfillment and love! There will be a lot of responsibilities to take on, but the year will also be sweet and joyful at times, with complicity and love everywhere you go. Your personal year will be conducive to compromise and consensus. On the other hand, it will be calm in the office because you will not be too carried away by heavy responsibilities. You will remain the good collaborator that you are, whose superiors will appreciate the kindness and availability, but nothing more.
2016 predictions for the AP 7
This personal year 7 could be favorable for change on a professional level. Now is the time to think about new opportunities if you do not feel happy in what you are doing now. New paths will have to open up and it would be good if you were there. Are you thinking of a conversion? It is time ! Your love life will experience a certain stability and you will reach a new dimension in the management of your life as a couple.
2016 predictions for the AP 8
Few things will resist you this year! The year 2016 will reserve you a lot of success in everything you undertake, even if there will be unforeseen events. Your strength and determination to achieve your various goals will have the last word on the difficulties in front. Do not spare your efforts, the sacrifices will finally pay off. You will finally achieve financial self-sufficiency. Temper your enthusiasm and beware of buying fever!
2016 predictions for the AP 9
You are about to face many changes in your life on many levels. The past will really no longer count for you, you will have to move forward and adopt new thoughtful patterns adapted to your temperament. This may be the year of rebirth. It will therefore be necessary to accept change in order to improve and end this life cycle in style.