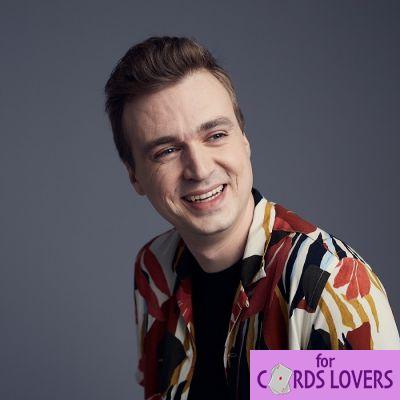 ---
Skeptics will be confounded. A phrase that we often hear in connection with supernatural phenomena, clairvoyance orastrology. Well, this phrase takes on its full meaning right now as thecomedian Arnaud Soly, who has always described himself as a true skeptic, was shaken by reading his map of the sky by an astrologer! He absolutely had goosebumps! But what information came to seek him at this point, in his chart of the sky?
It was during a recent appearance on the 107.3 Rouge Véronique et lesfantastiques program that the comedian shared his surprising and moving astrological experience. Approached by Mademoiselle Lili, an astrologer who wanted to talk to a few stars for the promotion of his book, Arnaud agreed to have his star chart made, even if he doesn't believe in this type of stuff at all and he he even makes fun of it. What had he to lose, right?
The real Arnaud Soly
Date of birth, time of birth and place of birth. Here are the three pieces of information that Arnaud, born under the sign of Capricorn, had to provide to have his personal reading of his star chart. It was alone at the wheel of his car, back from a short vacation in Gaspésie, that the comedian listened to the recording of his sky map. After only five minutes of listening, he admits to having had shivers... The astrologer, Mademoiselle Lili, studies her chart of the sky in great detail, explaining to her, in passing, the influence of the planets and the Houses (the 12 houses of astrology).
Then, she begins to talk to him about his "adult-child" side which, according to Arnaud himself, describes him perfectly. People born under the sign of Capricorn, however, tend to be hard-working, serious and very mature. A description he can relate to when he was a child. But, as an adult, with his playful side, he really considers himself an "adult-child".
In short, Arnaud had tears in his eyes when he read (audio) his chart of the sky. It made him reflect on himself, as a person, and it did him good. Impressed, he asked for his lover's sky chart.
Skeptics = 0. Astrology = 1!
Listen to Arnaud Soly recount his sky chart experience.
(source : iheartradio.ca)