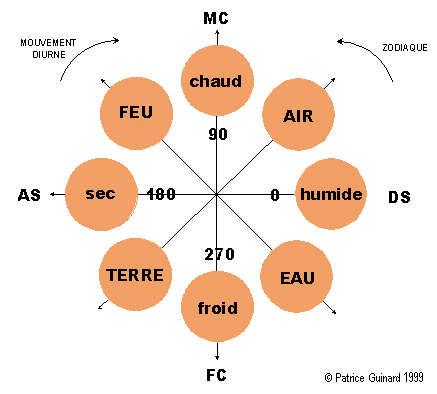 ---
Do you want to live a new beginning by redecorating your home? Why not! But, right now, it's on a completely different type of house that we want to draw your attention... In astrology there are 12 houses. each having a very specific meaning determining which part of your life will be affected by a major change. For the year 2020, we direct the spotlight on the house 2 and the house 8!
In our Astro Forecast 2020 series, our astrologer Ginette Blais explains the repercussions of the presence of the planet Uranus in the 2nd house – and this for all the signs of the zodiac – in addition to telling us that this same planet will also radiate on the house 8.
Although always interesting and mysterious, the astrological jargon is sometimes a bit difficult to understand. Thus, we invite you to discover these two astrological houses.
Wait a minute! Don't be in too much of a hurry: take the time to take off your shoes or boots before entering house 2 and house 8, you know!
welcome to house 2
This house is the house of money, your possessions and your need for material security. In other words: house 2 = how you make a living. It prompts you to think about the type of relationship you have with money, and perhaps also prompts you to take stock of your ambition and desire to control this aspect of your life. It is said that this house can be associated, in some way, with the sign of Taurus.
welcome to house 8
Hmm, this house is a little more complex… It shelters very different roommates: existential crises, mourning, sexual passions, a certain emotional power and also psychic gifts.
In a context where it is linked to the house 2, the house 8 takes on a more financial tangent. What would you like to do or what should you do to improve your financial condition if it no longer suits you? In this sense, the year 2020 will possibly be the time to move on, to turn the page if the flame of your professional passion has gone out...
The 8th house is more aligned with the sign of Scorpio.
To discover all the predictions for the year 2020, find our astrologer Ginette Blais in the Astro Forecast 2020 series!