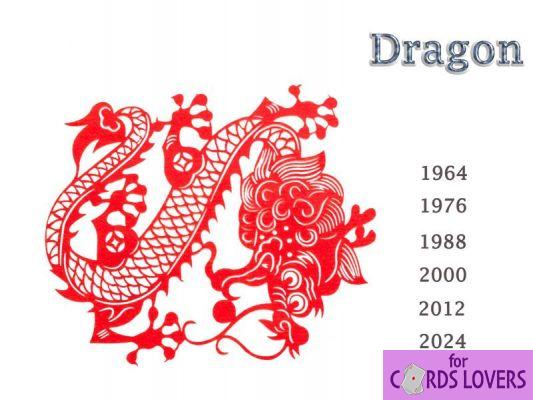 ---
The Brief History of Chinese Astrology
The Buddha, in a very distant time, would have invited several animals to pay homage to him and only 12 showed up.
First it was the Rat, the Ox (the Ox, if you prefer), the Tiger, the Hare (the Cat or the Rabbit, if you prefer), the Dragon, the Serpent, the Horse, the Goat (the Sheep, if you prefer), Monkey, Rooster, Dog and Boar (Pig, if you prefer).
The personality of the Chinese zodiac sign Dragon
Le Dragon usually has an iron will and demands a lot of others. He loves to travel, sports activities or lounging on the seaside. In addition, he masters his finances quite well.
His annoying tendency to say out loud what everyone thinks quietly (still it has to be true) destabilizes those around him. He is not always in the lace as they say, in short, he sometimes spits fire! A tireless worker, he likes to lead with an iron fist. Except that, sometimes, he forgets to put on a velvet glove!
His personality is very willful and he does not allow himself to be imposed, and he will bluntly urge you to obey, cooperate or line up behind him. This same frankness earns him, strangely, the respect of his peers (even if they do not always agree with his point of view).
When he gives his heart, it's usually for life!
Discover the personality of the other Chinese zodiac signs:
Steering
Buffalo
Tigre
Lièvre
Dragon
Serpent
Goat
Horses
Monkey
Cock
Dog
Sanglier