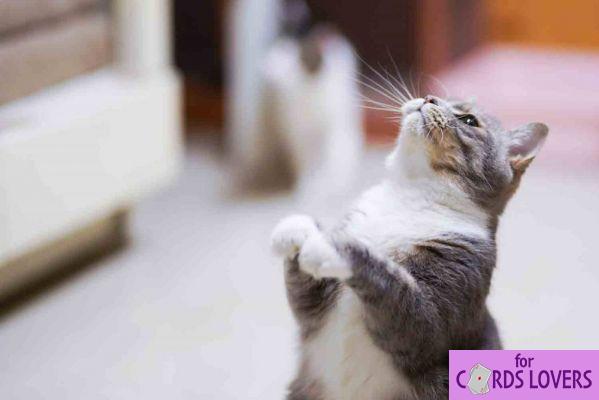 ---
Your little four-legged friend to know personality good to him and, as a bonus, often character and attitude to resell. But your Chat is he a faithful representative of his astrological sign? Because it goes without saying: it's not just humans who deserve the right to have a sign of the zodiac!
The Aries cat (March 21 to April 20)
Oh how possessive the little Aries cat is! Even if you are several family members living together, when he chooses HIS person, get out of there! Your cat wants to sleep with his pet every night.
The Taurus cat (April 21 to May 20)
Lazy and stubborn, the Taurus cat does as it pleases… and it often boils down to something like: I want to be petted, let me sleep and do you really think I still want to eat the same thing?
The Gemini Cat (May 21 to June 21)
Struggling with a personality of extremes, your cat wants to be cuddled one second and the next he's going to hide under the bed, scared to have seen his shadow. In short, you struggle to grasp it well, but it is so cute all the same!
The Cancer cat (June 22 to July 23)
Concerned about details and routine, the Cancer cat does not like when they are forced to deviate from their habits… That no one dares to move their water bowl an inch! Affectionate, he spends his day following you from room to room.
See this post on Instagram
From @leo.mainecoon: "welcoming autumn with a fitting crown! " #catsofinstagram
A post shared by Cats of Instagram (@cats_of_instagram) on Sep 23, 2018 at 6:56 am PDT
The Lion Cat (July 24 to August 23)
This furry ball likes to be the center of attention and if you don't give it enough of it, it could give your sofas and furniture a hard time! Faithful, your cat is in awe of you.
Virgo Cat (August 24 to September 23)
If you're looking for your cat, chances are it's lying in a "spot" of sunlight, snoozing or grooming itself. A bit of a princess, the Virgo cat likes to wash. Then, make sure his litter box is always clean.
The Libra Cat (September 24 to October 23)
It's not a loner, the Libra cat! If you're the type to be away from home often, you may notice that he's sulking a little when you return... Consider having him live with another four-legged friend.
The Scorpion Cat (October 24 to November 22)
He is a bit mysterious and difficult to read… You could even say he is strange. You always have to be careful where you sit, because your cat tends to hide everywhere? Yes, it is a Scorpio!
See this post on Instagram
From @fifemi.nuri­: "Hello, my name is Romeo ♥" #catsofinstagram
A post shared by Cats of Instagram (@cats_of_instagram) on Sep 14, 2018 at 5:59 am PDT
Sagittarius Cat (November 23 to December 20)
Goofy or clumsy? We don't know, but one thing is certain: with him, the house never stays clean for long! He likes to stretch his legs, so be sure to play with him frequently.
The Capricorn Cat (December 21 to January 20)
A cat with determination? Yes it is possible! Little Capricorn cat won't give up (paws?!) to anything, even though it's been chasing a spider through the kitchen for three hours.
The Aquarius Cat (January 21 to February 19)
Do you have the impression that your little companion is talking to you? Well, you're not hallucinating: he really does! The Aquarius cat is known to chat often with his "humans", especially when they return home.
The Pisces Cat (February 20 to March 20)
Sensitive, your cat seeks your company. He knows how to decode your moods. When you're sad, don't be surprised if he gets "sticky." He is also one of the rare cats to love water to the point of joining you in your bath!
See this post on Instagram
From @lapina_tania: "this is our cat Sherlock" #catsofinstagram
A post shared by Cats of Instagram (@cats_of_instagram) on Sep 9, 2018 at 7:36 am PDT
You may also like...
Which animal should you adopt according to your zodiac sign?
Yes, your cat loves you! These signs prove it...
Have an aperitif with kitty or pitou? It's a yes!