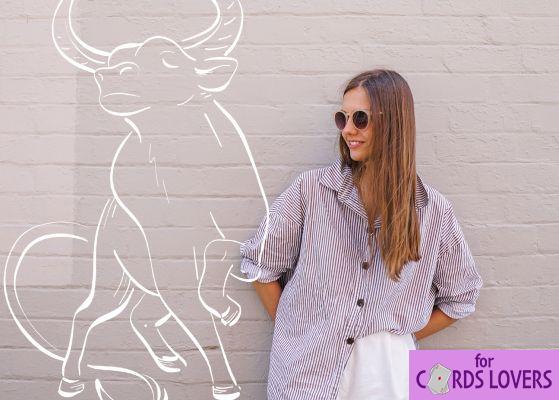 ---
Are you lucky enough to have friends born under the Taurus sign? If not, run to get one as soon as possible: it will make a big difference in your life!
Here is 5 reasons why Taurus are downright beings exceptional.
1. She is honest
If you ask her anything, she will tell you the truth. With her, we know what to expect and she is one of the most reliable astrological signs of the zodiac. Drop the masks!
2. She knows how to appreciate the pleasures of life
If you need someone to put your feet on the ground to enjoy every moment of simple happiness, she's the one to count on. If you really want to make her happy, take her for a walk in the countryside or in nature, and you will completely restore meaning to her life.
3. She consumes intelligently
Even if she is materialistic and enjoys owning things, she always does it by being reasonable and knows how to take advantage of each of her possessions. She attaches herself enormously to her objects, a little as if she attributes a soul to them by seeing them!
4. She has a sense of duty
Responsibilities do not scare the Taurus person, and they know how to show courage to find the strength to roll up their sleeves. If one day you are lost on a desert island in his company, your chances of survival will already be greatly increased by his presence. A reliable girl, what!
5. She knows what she wants
She can be a little stubborn, yes! But with her, no nonsense! When she has something in her head, she doesn't have it in her clogs. You're not likely to spend an hour at the restaurant waiting for her to choose what to eat. She knew it before she even knew it!