When we think of Witches, the first image that comes to mind is that of an old woman loner with a humped nose who laughs devilishly on her broom, while she hunts children to boil them in a pot! Or again, one thinks of those poor women burned alive for centuries in a witch hunt because they bothered too much.
You would think that witches no longer exist in our modern world... However, the witchcraft never really disappeared, let's say above all that it changed form and remained more discreet.
Witches are still among us and they are not like the myths and legends about them!
In recent years, more and more women identify as witches. According to some, it would be a true symbol of feminism. Witchcraft is resurfacing and making more and more buzz.
But who are these 21st century witches? These are women who reconnect with nature and wish to free themselves by appropriating certain powers...magical! We can be skeptical, but we all know spiritual women who like to flirt with the mysteries of nature.
so here's 7 gift ideas that make you smile for your "witch" friend who would like to reconnect with their esoteric nature to have fun during their free time!
1. L'ensemble d'incantation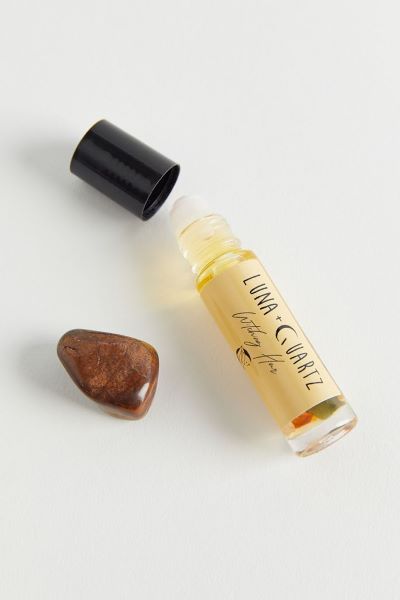 Moon + Quartz
This incantation set includes an incantation card, an elaborate rollerball applicator for pulse points and crystal-infused oils. In short, this is undoubtedly an excellent starter kit for beginner witches!
44$, chez Urban Outfitters
2. The Himalayan salt moon lamp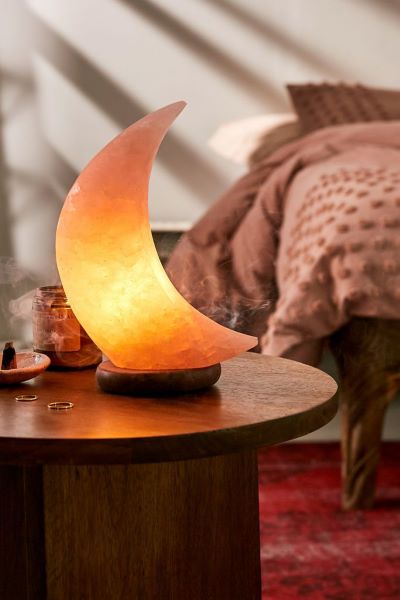 urbanoutfitters.com
Women connected with nature sometimes wish they could reach for the moon, and this lamp makes it possible. Made of 100% natural Himalayan salt rock, it brings a touch of celestial energy to any room in the house (apartment, condo or chalet, you see the concept). Your witch friend will be able to have her own portable moon with her, which will give full meaning to the song Au clair de la lune. A wooden stand and a cable that plugs into any electrical outlet are included.
72$, chez Urban Outfitters
3. The Friends Tarot Card Set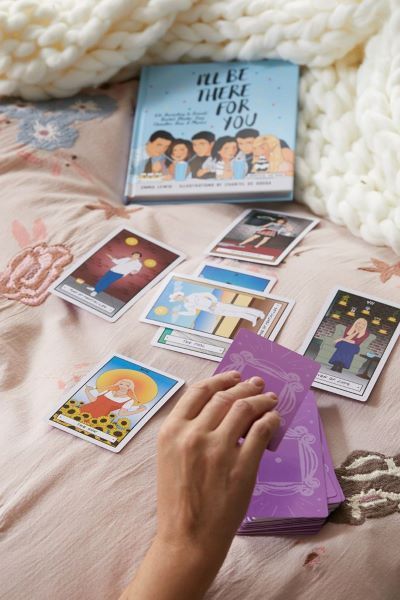 urbanoutfitters.com
Based on the structure of a Tarot de Marseille deck, this set of cards pays homage to the TV series Friends. We bet that many fans will want to get their hands on it to experience a little "witchcraft" moment with Ross, Rachel, Chandler, Monica, Joey and Phoebe! Still, it's a believable tarot deck, with basic instructions on this fascinating esoteric practice. Psitt: discover the tarot decks used by our astrologer Ginette Blais!
33, 50$, chez Urban Outfitters
4. The Lunar Oracle
Yasmin Boland
The phases of the moon, the position of the stars; all this has an impact on our life. If your friend likes to be guided by her intuition and is trying to develop her clairvoyance ability, this game will certainly please her. It is aimed at beginners as well as the most experienced, in order to develop their oracle skills. In English.
25, 81$, chez Indigo
5. The celestial kimono robe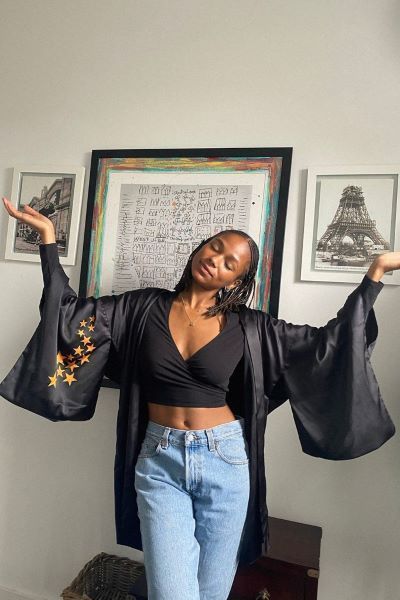 urbanoutfitters.com
Because any witch worthy of the name must have the appropriate clothing "vibe" when performing her incantations!
53, 99$, chez Urban Outfitters
6. Candle with tiger eye crystals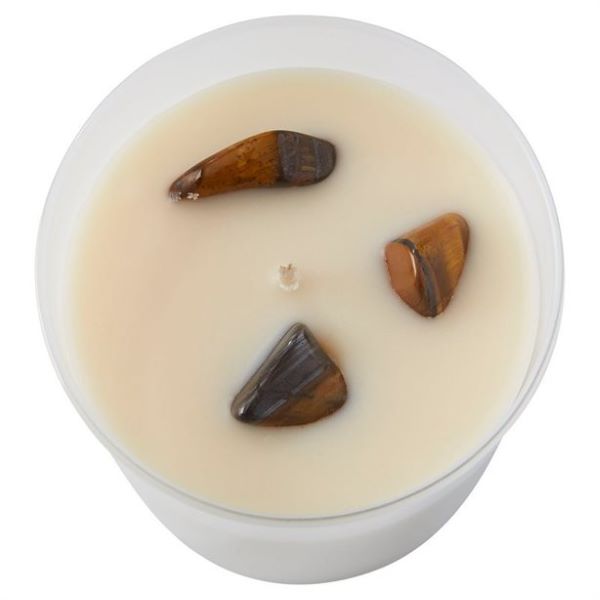 gild
Crafted from soy wax and chunks of crystals, this candle is an incredible ally for your friend who calls herself a modern witch. As a bonus: its fresh aromas are reminiscent of nature, with notes of cedar, birch and spruce. A perfect candle for a little moment of magical harmony with the forces of nature!
29, 50$, chez Indigo
7. The Evil Eye Necklace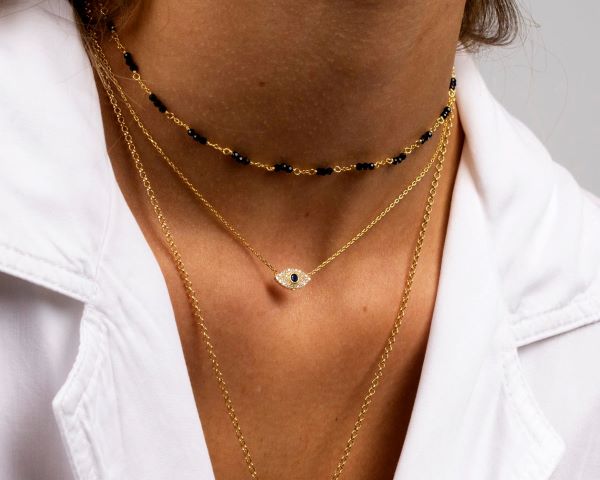 triumjewelry
When you dare to play with magic, even if it's only white magic, it's better to protect yourself against certain evil spirits... And that, if your friend is a real modern witch, she knows it very well! Thus, this protective necklace, in addition to being pretty and very delicate, keeps the "evil eye" at a safe distance... Available in gold and silver.
$40, $60, on Etsy