You have a serious penchant for anything to do with astrology and mysticism? Do you read your horoscope religiously every day and have fun deciphering the meaning of your friends' dreams? You deduce the behavior of your loved ones according to their Zodiac sign: "Ah, that's such a Capricorn move! ".
You are in the right place! Have fun with these 10 items directly or indirectly related to astrology.
1. Sky map poster
Simons
To feed our imagination, the illustrators Mélanie and Brice invite us into their universe through this dark and mysterious work. Printed in Montreal on FSC-certified thick matte recycled paper, each piece is unique!
"Somewhere in the Milky Way, alongside the main constellations of both hemispheres, everyone finds their place, one dream at a time. »
On sale at Simons (2 sizes available) - $40 and $60

2. The constellation charm
kiss
These delicate little charms are engraved with the different constellations defining your zodiac sign.
Made of stainless steel and adorned with cubic zirconia, it is a jewel as delicate as it is personalized!
On sale at Bizou - $12,95

3. Decorative zodiac cushions
Urban Outfitters
Channel the power of your sign throughout the year with these custom throw pillows for each zodiac sign.
Made in slub cotton weave adorned with colorful details, impossible to resist!
On sale at Urban Outfitters - $59

4. The constellation rug
Shein
Spruce up your decor with this original rug. The golden tones superimposed on the deep blue give a richness to its print.
We bet it will easily find its place in your "space"!
On sale at SHEIN - $9

5. Le t-shirt To the moon and back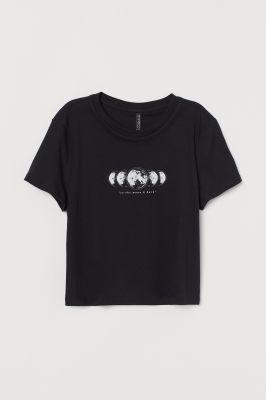 H&M
Reveal your mystical side with this affordable t-shirt. A good basic to add to your wardrobe!
On sale at H&M - $6,99

6. Phone case, Midnight model
Birch tree
Protect your phone with this case as beautiful as it is effective. Made from premium materials, you'll be delighted with its protection and durability!
Psst! : It is offered in a multitude of phone models as well as in 3 different types of cases.
On sale at Kaseme - $37,95

7. The art of the Tarot of Marseilles
Archambault
Want to learn tarot and learn to predict the future? The associations of the cards between them are explained and the simple draws are illustrated.
Whether it's to know the trends of the day or the year, to have the answer to a specific question or to make a draw around a first name and a wish: this box is what you need !
On sale at Archambault - $29,95