Amazon Prime Day, it's happening now… precisely on October 13th and 14th. During this period, Amazon Prime members have the chance to enjoy a crowd of discounts and it's first come, first served! We searched among all the interesting offers in order to unearth some finds related to your favorite subject, that is to say theastrology, in short everything that comes under the domain mystical...
Astrology, tarot, crystals; it is certainly possible to spoil yourself with approved finds of the so-called mystical seal (as much by us as by you, tse)!
Here are some of our astro finds you can enjoy this festive Amazon Prime Day.
Psitt: come back frequently to consult this page, because we will add other finds likely to interest you, you, faithful enthusiasts of astrology!
1. The little astro shoes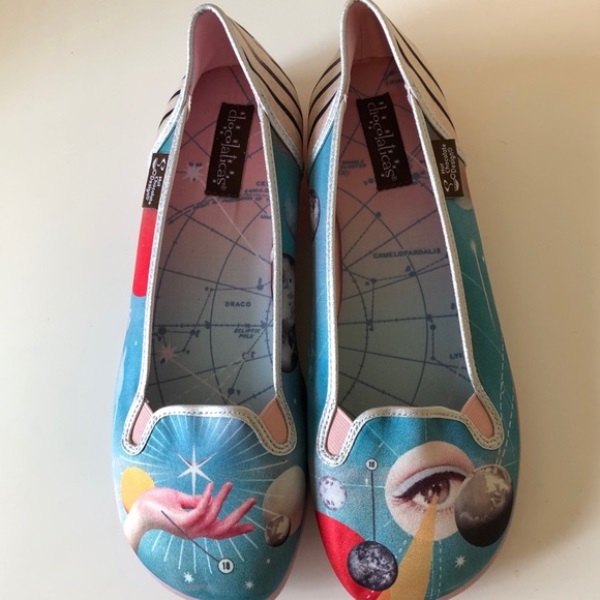 Hot Chocolate Design
Colorful as you wish, we really want to slip our feet into these little shoes whose print is inspired by the mystical domain. Bonus: this is a vegan product. We like that. What to be guided step by step towards another universe, another world... A discount of 30$.
Price: $ 59.99
2. The earrings both make a pair (moon and sun)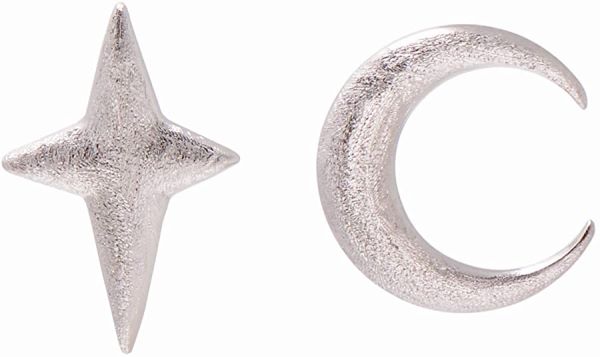 Paialco
The two go hand in hand... Yes: nothing can accompany the Sun better than the Moon and vice versa! This delicate pair of sterling silver hoop earrings adds a well-balanced mystical touch to any outfit. We like their discretion, but the fact that they impose themselves, at the same time. A $6 discount (when signing up for Prime).
Price: $ 19.99

3. The Seven Chakras and Gemstone Bonsai Tree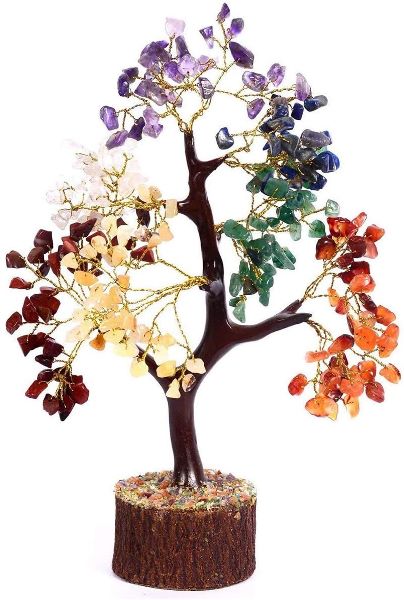 Crocon
This healing tree (Feng Shui, bonus) is handmade with precious stones. The ideal is to display it proudly in a corner of the house where it can let its energy flow freely. It would be a good ally to stimulate the chakras to help you flourish through your professional life, in addition to promoting good nights sleep. Stay away, you unwanted nightmares! With gold thread and 300 beads. A $6 discount (when signing up for Prime).
Price: $ 30.99

4. Purifying sage sticks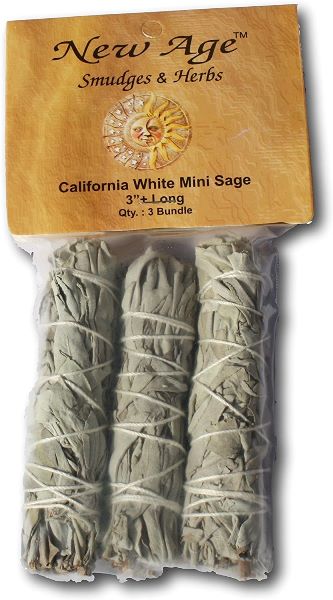 New Age Smudges and Herbs
Do you feel the need to purify your home, to give it a spiritual blessing? When burned, these white sage sticks (a pack of three) provide a comforting sensation. Let's say that in this time of a pandemic, we really need to chase the negative vibes from the house! An additional 20% off (during a free trial at Prime).
Price: $ 27.58

5. The psychedelic and cosmic wall tapestry
LIGIKA
This wall tapestry is sure to catch the eye! It is ideal for adding a very cosmic touch, but at the same time hyper colorful and psychedelic, to your reading corner or even to your room for meditation or spiritual meditation. A 6% discount.
Price: $ 28.99

6. Le subtil bracelet astro
Anlive
This bracelet is a great way to proudly display, but in all delicacy and subtlety, your astrological sign. Hypoallergenic and made of stainless steel, it is adjustable to fit all wrists. A discount of $3 (when signing up for Prime).
Price: $ 17.66

7. The Mystical Swimsuit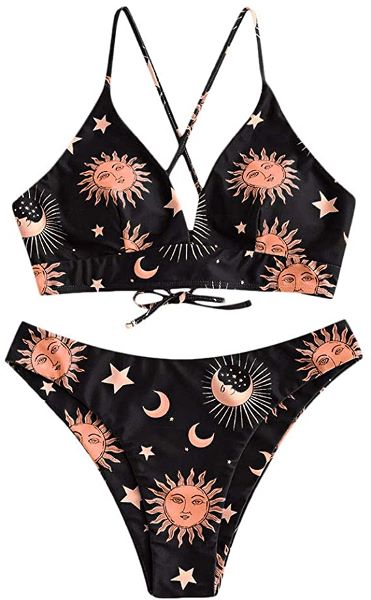 ZAFUL
Just because summer is now behind us doesn't mean we should refrain from dreaming about the next hot season! A nice, comfortable swimsuit with moon, sun and star prints? Uh, we clearly say yes to that! A $2 discount.
Price: $ 24.99

8. The Intergalactic Sleeve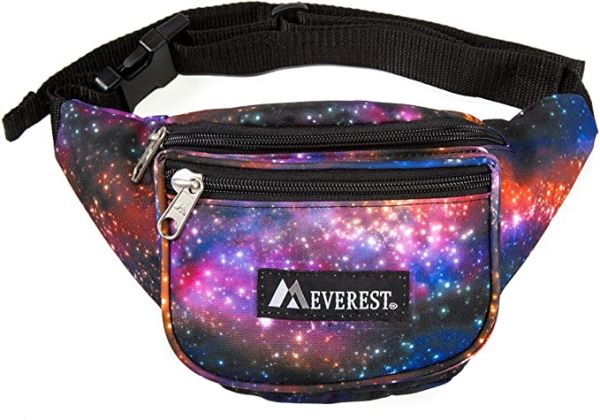 Everest
Convenient for sports or for lugging a minimum of your personal effects to an outdoor music festival (fingers crossed very much that we can have this type of experience again!), the waist pouch, or the fanny pack, has established itself as a fashion must-have. This intergalactic model really has style! A 30% discount (during a free trial at Prime).
Price: 21.43

9. Fairy lights garland
ZNYCYE
Impossible not to fall for this garland type light (which reminds a little of vines)... Honestly, who wouldn't want to hang it right now in any room of the house to give instant a magical and zen atmosphere? We really need it right now... A $7 discount (when signing up for Prime).
Price: $ 28.99

10. The Crystal Ball Music Box
QJASY
Yes, yes: such an incredible thing does indeed exist! A superb music box adorned with a 3D crystal ball, with LED light and a wooden base. Now that would make a fantastic Christmas gift for someone who's totally into all things mystical! However, chances are you'll want to keep it for yourself. Relax to the sound of music and let the crystal ball work its magic on you... A $15 discount (when subscribing to Prime).
Price: $ 48.99

11. The macrame lunar dreamcatcher
MILISTEN
A pretty and delicate wall decoration to hang in the bedroom (question of keeping bad dreams at a safe distance, tsé when we talk about distancing!). Nordic in style, this dream catcher will add a touch of romance to your home decor. Sweet dreams! A discount of $4 (when signing up for Prime).
Price: $ 23.89