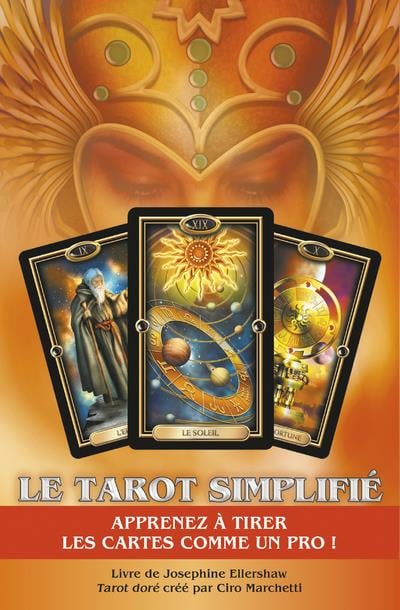 ---
Le tarot… What a fascinating universe! It is also a mysterious practice of which we do not necessarily know the "atmosphere" and the techniques... We therefore invite you to make an incursion into the world of the tarot, thanks to our new series of eight episodes Between the cards! Go meet the modern day witch Vanessa DL and find out what the tarot cards have in store for eight Quebec public figures...
The bishop, the high priestess, the star, the 3 of cups, the 6 of sticks, the lovers. These are some of the cards normally found in a typical tarot deck. Are you curious to know more? We understand you! And then, can these cards have a link between them and affect – even influence – the meaning of others depending on the order in which they are drawn, during a tarot reading session? Never mind, your questions will certainly find answers, during your viewing of the eight capsules of our mystical series Between the cards.
Introduced very early in life to the tarot, Vanessa DL (the famous witch of modern times) sat down with eight Quebec personalities from different fields and backgrounds for a tarot session: the actors/actresses Lou-Pascal Tremblay, Marianne Verville and Félix-Antoine Tremblay, animators Sansdrick Lavoie, Kim Rusk, Geneviève Hébert-Dumont and Noémie Bannes, as well as singer and actress Émily Bégin.
Installed very comfortably on cushions, in front of a table with candles, the guest artists are led to draw three cards (always with the left hand, it is very important). It's a beautiful moment of esotericism tinged with secrets, good humor and emotions that they share with Vanessa.
Very interesting little bonus: Vanessa has made it her mission to select a card from the tarot deck that represents each of the guests, even before meeting them! Will her choice change along the way, in the light of the revelations of the tarot, or will she keep her first idea in mind?
All this and much more to discover in the eight episodes of the Between the Cards series! Come on, let your curiosity prevail and succumb to the charm of the tarot too...