Ah! the bath time is officially back! Well, technically, nothing prevents you from taking a bath whenever you want, but let's say that the arrival of thewinter with its freezing cold snowy days particularly inspires us to slip into the bathtub. For a moment of to relax insured and perfumed to perfection, we offer you a selection of bath bombs directly associated with your astrological sign...
Are you a big bath lover, but more of a "bath foam" type? Maybe you're just not familiar with sensational bath bombs… Well, get ready for a life change! Without pranks, chances are that you will be seduced by the bath bombs. Why? Because according to its official definition, a bath bomb is:
A decorative accessory that dissolves in bath water, coloring and perfuming the bath water. A brilliant and sparkling creation filled with essential oils and flower petals.
A few interesting facts:
This year, in 2019, the famous bath bombs are celebrating their 30th birthday! It is one of the co-founders of Lush who hides behind this wonderful idea.
The bath bomb has quickly become super popular. Moreover, in one year (2016 statistics), Lush would have produced 21 million.
Bath bombs are normally handmade. Apparently, a single employee can make 700 a day!
Psitt: the "fresher" the bomb, the more effervescent it will be. Indeed, it is suggested to use a bath bomb no later than a few weeks after its purchase. If you wait too long – like a year – well, you are deliberately spoiling your pleasure!
Here is an example of a bath bomb that could be associated with each astrological sign:
Aries (March 21 to April 20)
The Groovy Love multicolored bath bomb will fill your bathtub with peace, positivism, but above all with love… A rainbow of relaxation and happiness, for the great seducer that you are!
lush.ca
Taurus (April 21 to May 20)
Your sweet tooth and the sweet side of your personality should be well celebrated! So the honeyed caramel-scented honeyed caramel-scented bath bomb is a wise choice.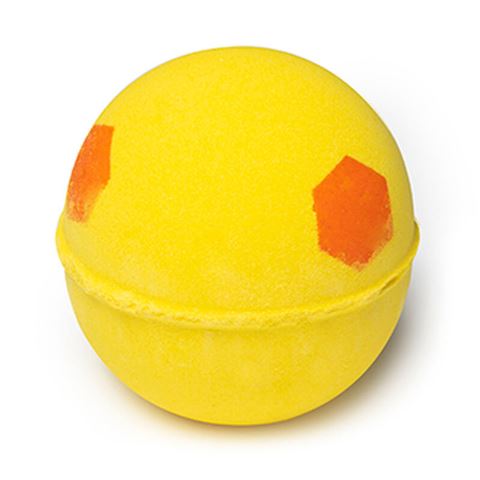 lush.ca
Gemini (May 21 to June 21)
Do you have a cat? If not, it's probably because you're allergic. You love these little beasts! Look no further: Lucky Cat Bomb, scented with an elegant botanical blend, is for you.
lush.ca
Cancer (June 22 to July 23)
To give free rein to your emotions, there's nothing like running a nice hot bath and lounging in it for at least an hour. With a mysterious bluish hue, the Giant Sea Salt Bomb is for you...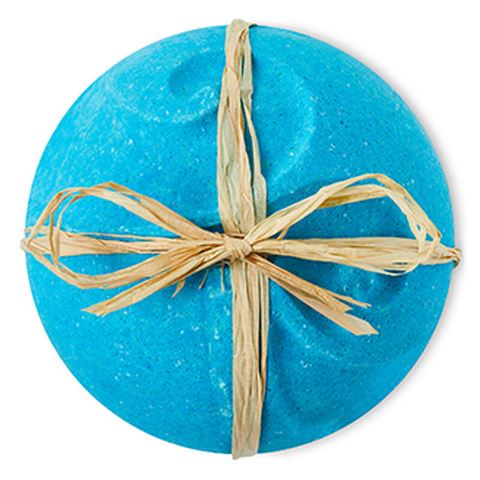 lush.ca
Leo (July 24 to August 23)
Little precious, you! You want your bath water sparkling. You like beautiful things. With the Geode bath bomb, you'll feel like you've thrown a real gem in your bathtub.
lush.ca
Virgo (August 24 to September 23)
Do you feel the need to refocus on your projects? To empty so that you can then fill it up again? There's a bath bomb for that: the Karma Yantra! A balanced blend of earthy patchouli and woodsy pine.
lush.ca
Libra (September 24 to October 23)
Anxious by nature, you sometimes find it difficult to relax completely, even when your whole body is immersed in a bath. Give the Deep Sleep Bomb a chance, you won't be disappointed!
lush.ca
Scorpio (October 24 to November 22)
The refreshing side of the Yuzu and cocoa bath bomb already speaks to you… and you didn't even know it! Constantly in search of new adventures, the tangy notes of this bomb will awaken your senses.
lush.ca
Sagittarius (November 23 to December 20)
You never want to go unnoticed… so why should your bath water be plain and plain, right? The Marshmallow Bath Bomb will make you feel like you've teleported to a candy store!
lush.ca
Capricorn (December 21 to January 20)
Very close to nature, you never feel better than when you are hiking in the mountains or taking a walk in the woods… The Guardian of the Forest bath bomb is for you.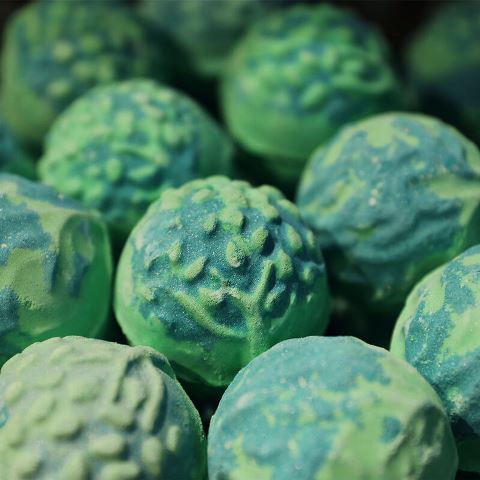 lush.ca
Aquarius (January 21 to February 19)
Ah, appearances… It's very important to you, isn't it? You have the right to have a concern for aesthetics! Eye-catching and fun, the Strawberries and Cream Bath Bomb is sure to put a smile on your face.
lush.ca
Pisces (February 20 to March 20)
The Sex Bomb. Don't be put off by its name! Its aphrodisiac scents of jasmine and sage will seduce you. This bath bomb also appeals to your romanticism. The rest is up to you to imagine...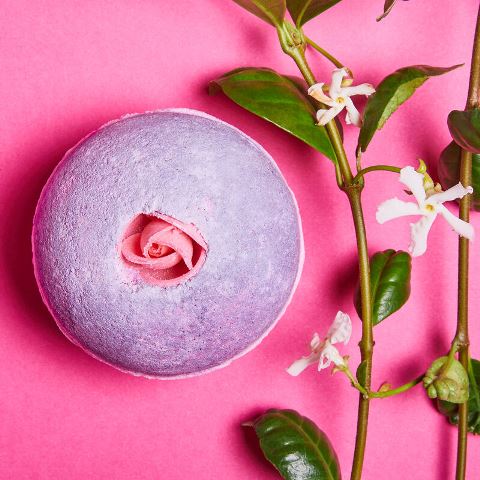 lush.ca
Psitt: we have daily, monthly and year-round horoscopes courtesy of our astrologer Ginette Blais!
(source: allure.com, seventeen.com and lush.ca)