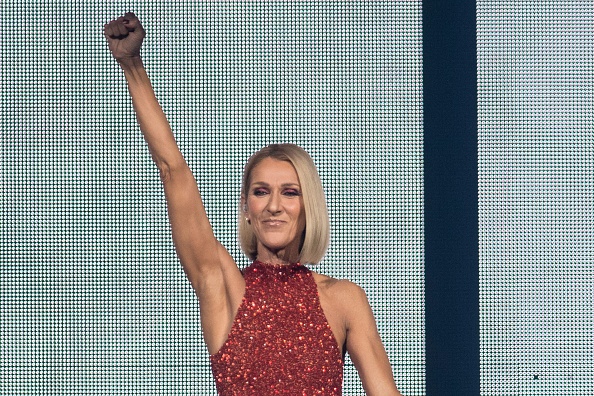 ---
Whether among the large selection of Music Quebec, Canadian or international, one name has resonated – and continues to resonate – for many years: that of the one and only Celine Dion! As she returns to the stage for the thousandth time, we thought the timing was more than perfect for you to discover which of his songs best represents you, according to your zodiac sign...
Twenty seven. To date, in November 2019, here is the number of albums – 27 (if you prefer to see it written in number) – presented by the Quebec singer, since the very first, in 1981. And that includes those of Christmas. Specifically, over the years, our national Céline has offered 15 albums in her mother tongue, French, and 12 in English. His most recent, Courage, officially hit the radios and headphones of people around the world on November 15, 2019.
Since the pieces of the one that we can now call only by her first name rock the ears of several generations, the time has come to discover which one represents you the most, YOU, personally!
Aries (March 21 to April 20)
I dance in my head (album: Dion sings Plamondon – 1991)
Intense and passionate in love, the Aries woman is rather impatient and she lives in the present moment. It takes him a dynamic song that makes him want to stretch his legs while dancing.
Taurus (April 21 to May 20)
So that you still love me (album: From them – 1995)
When in love, the Taurus woman does not easily abandon the person who managed to steal her heart. She is very persistent in courting…to make sure we still love her!
Gemini (May 21 to June 21)
Ringing Words (album: Dion sings Plamondon – 1991)
Curious and normally very sociable, the Gemini woman is said to have "easy speech". Thus, since she is so comfortable with words, we guess that it takes her words… which sound!
Cancer (June 22 to July 23)
Love still exists (album: Dion chante Plamondon – 1991)
Hyper-sensitive, gentle and emotional, the Cancer woman is also a great dreamer… She needs to believe and continue to hope in all things that are beautiful, for example: love.
Leo (July 24 to August 23)
All the Gold of Men (album: 1 girl & 4 guys – 2003)
Granted, the Leo woman may be in search of fame, power and luxury – and she does not hide it – but her boundless generosity and her little attentions show us that she is far from be superficial, on the contrary!
Virgo (August 24 to September 23)
All By Myself (album : Falling Into You – 1996)
Discreet, the Virgo woman is very very very cautious, in love… She does not open up easily and even if she ardently desires to be loved, she tends to protect herself and appreciate solitude. In short, it rationalizes love a little!
Libra (September 24 to October 23)
My Heart Will Go On (album : Let's Talk About Love – 1997)
Yes, she is indecisive, the Libra woman. We can never say it enough! However, she seeks balance and stability. Something that will last a long, long time… Because the strength of his heart goes through time!
Scorpio (October 24 to November 22)
Love Can Move Mountains (album : Celine Dion – 1992)
Determined, the Scorpio woman has a strong competitive spirit. When she wants something, she's ready to push everything out of her way to get it. Move mountains? There's nothing there, when love is stronger than anything!
Sagittarius (November 23 to December 20)
I Drove All Night (album : One Heart – 2003)
Having a nomadic soul, the Sagittarius woman likes to go on an adventure... This is also the case when she is in love: she is looking for a partner who will take her on a journey, by car, boat, plane, bicycle, no matter!
Capricorn (December 21 to January 20)
Incognito (album : Incognito – 1987)
The Capricorn woman knows how to make her place in life, no doubt about it. On the other hand, she tends to sometimes go a little unnoticed, because of her shyness, the more introverted side of her person...
Aquarius (January 21 to February 19)
Because You Loved Me (album : Falling Into You – 1996)
Respect is one of the most important elements sought by the Aquarius woman, in love. Although she is independent and confident, she knows that the people who cross her path all shape her, in their own way...
Pisces (February 20 to March 20)
The Power of Love (album : The Colour of My Love – 1993)
Casually – because we don't always see it coming – the Pisces woman is an unparalleled seducer! She stays in her bubble and watches, waiting for the RIGHT moment to offer her heart to the RIGHT person. And there she goes!
Psitt: we have daily, monthly and year-round horoscopes courtesy of our astrologer Ginette Blais!
And if you are looking for THE perfect look to attend a Celine concert, let yourself be tempted by the Cenile Dion collection. These sweaters are way too sensational!
See this post on Instagram
This sweater ❤ It's a bit of perfection This well-known "chorus"... in MEOW version! I like!
A post shared by Mitsou Gelinas (@mitsougelinas) on Mar 20, 2019 at 4:52 a.m. PDT
See this post on Instagram
❤️
A publication shared by Veronique Cloutier (@cloutierv) on August 9, 2019 at 8:46 PDT