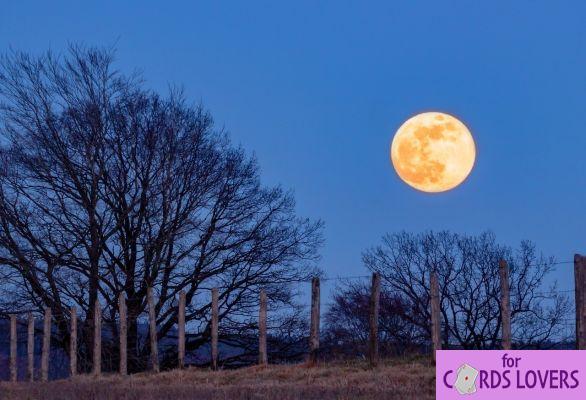 ---
While we are all confined to the house, we will be able to witness an extremely rare phenomenon on the night of Tuesday April 7 to Wednesday April 8, when a super pink moon will appear in the sky! Everything will start at 18:08 p.m. or 18:10 p.m. (GMT), but will be observable only after sunset, until 4:35 a.m.

This full moon which represents the arrival of spring is called "Super Moon" because it will be the biggest of the year. It is called Super Pink Moon in reference to the flowers that grow at this time of year.

Like every Full Moon, this one will cause us all to reflect on our actions and our relationships with others.
With the more difficult situation we are currently going through, let's take advantage of this special moment to send positive out into the universe!


Be careful, contrary to what its name suggests, this Super Moon is very likely not to be pink. The color differs depending on where you are and the weather conditions. The moon could then be white or even orange!
So keep your eyes open tonight and don't miss this incredible show!
The full moon will be visible (according to the planetarium and NASA) on April 7 until 04:35 a.m. in the constellation Virgo, according to astronomy and my colleague Ginette Blais.


Consult now our calendar of full moons in Quebec in 2020. Have you always wanted to know why the moon is sometimes orange? The answer is here!