In honor of the seventh full moon of the year 2020, which will officially be at its very high and brilliant "post" in the sky on July 4 (at 23:44 p.m.), we present to you a top 10 pretty, decorative and fascinating objects inspired by this star so mysterious and powerful! Jewelry or decorations for the home: it's up to you to see how you want to pay homage to the Moon. Vibrate to the rhythm of the Moon and check out our top 10mystical objects!
Psitt: To make sure you don't miss a single full moon, to unleash your personal celebrations of this mystical event, our full moon calendar is an indispensable tool.
1. Crescent moon earrings
Apartment020
For a very delicate and subtle touch… but oh so mystical!
Price: $ 29,95

2. The crescent moon pendant
MondayMonarch
Cute as anything, this rose gold chain is sure to turn heads…and not just on a full moon night!
Price: $ 60,68

3. The energizing chain with moonstone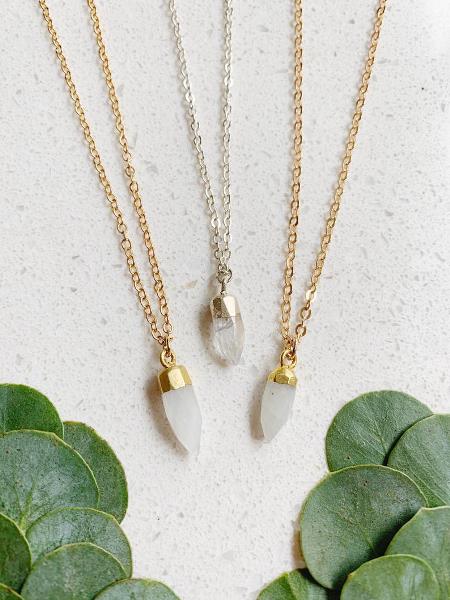 MilayaDesigns
Moonstone is said to be the perfect ally to get rid of negative energies and also gives a good boost to encourage creativity and intuition, while promoting emotional balance. In other words: why would we refuse to wear it proudly around our necks?!
Price: $ 35

4. The Crescent Moon Frame Trio
PrintHangLove
Pets would strongly feel the effects of the Moon, especially when it is full… Well, these decorative frames ensure a zen effect in the room of the house of your choice! Please note: cat not included (sorry).
Price: $ 9,82

5. The "I love you to the moon" greeting card
ElevenLoveShop
… and for the entire duration of the return trip! Or, as we say in English: "I love you to the moon and back". A sweetness seems to emanate from this greeting card. Let yourself be lulled by the moonlight before writing a short message.
Price: $ 5,52

6. The handmade illustration of the phases of the Moon
EtMelinaCrea
When a corner of the house lacks a little mystical je-ne-sais-quoi, you have to follow your instinct...
Price: $ 15

7. Tapestry (to hang) of star constellations
Pariedecles
wow! If you've been told that you're often in the moon or that you tend to have your head in the clouds, adopt the "head in the stars" style instead with this hanging tapestry (a type of sheet). Note that it can also be used as a sofa cover or a bedspread.
Price: $ 19,55

8. The Downloadable and Printable Moon Phases Poster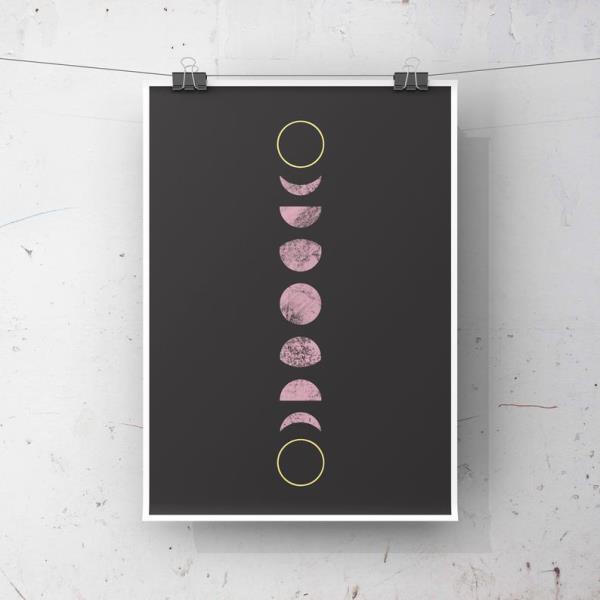 VAGAillustration
Simple. Efficient. Aesthetic. A winning mystical recipe, what.
Price: $ 9,48

9. The boho illustration of a set of hands with the Moon and the Sun
CherryAndInk
Original and feminine, this illustration is tailor-made for a boho style decor that will not leave anyone indifferent.
Price: $ 3,67

10. Moon Sun Wall Art
PastelDesignStudio
A nice compromise if you like the yellow of the Sun, but find it a little too aggressive on the eye… Combine this shade with the equally vibrant, but nocturnal style of the Moon? We adopt!
Price: $ 4,94