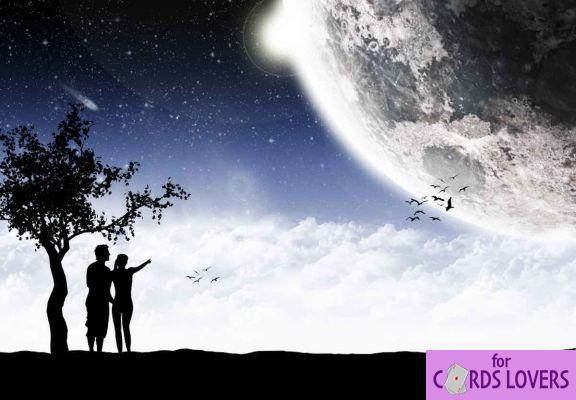 ---
In this article, I will decline the forecasts on several sectors of life: Love, work and money for each of the signs of the zodiac. The last article I told you about "Love in a period of confinement"; the planet Venus is the planète de love, but when she retrograde she is transform and becomes the "Lady of combat and war". She'll backslide to the next july 5 approximately.
Then, I showed you a video in which I warned you that artists would not be left out, that they too would take the path of deconfinement, and that they could count on this political will capable of helping them resume their careers. and their creations in hand.
Regarding my interpretation of Venus under her mask of "Lady of fights and war", I explained to you in the video that we would hear about violence that would leave us with our mouths wide open and that we would wonder "but where is humanity going? »
Additionally, a lunar eclipse is brewing for the upcoming June 5th in the constellation Serpentarius (Scorpio), according to astronomy, and it will oppose the retrograde planet Venus. Other scandals will come to light. But the beauty with eclipses is that they "precisely highlight" what must be transformed or undone or rebuilt differently, differently. Let's roll up our sleeves and continue to be #creative even if certain living conditions remain difficult for certain signs of the zodiac.
The facts that happened:
On May 25, in the Powderhorn Park neighborhood of downtown Minneapolis, Minnesota, around 20 p.m. George floyd was killed live by a policeman and, very sadly " I can't breathe or "I can't breathe" emerged in chaos of an unimaginable level of social violence. The images, which relate the last moments of his life, are beyond human understanding.
As far as the artists are concerned, I expected that they would not be left out... that they would also be supported financially, and PM Legault and the Minister of Culture Roy announced on June 1 an aid program of 400 million to revitalize the cultural milieu and allow artists to create and develop their revival project.
In a chart of the stars, the planet Venus indicates to the astrologer the sacred bond that unites the person with life, what are his powers and the aspects of his chart of the stars that protect him. It also highlights our perception of beauty. But above all, it tells us how life will go about opening our hearts to love and making them authentic. Nowadays, we order love à la carte: it must correspond to this or that, it must look like this or that, it must satisfy such and such a financial or social criterion, and so on. In the virtual and technological era where we have so many possibilities of contact, strangely, loneliness persists and signs. Investing in the construction of a couple seems difficult since sexuality is available in department stores, if I may say so. "Before, meeting someone interesting was rare and therefore precious. Today, when we choose someone, we think that there may be someone else more interesting. With this plethoric offer, giving up all the possibilities of love then turns out to be very difficult".
From the astrological point of view, Venus is therefore the planet that governs our loves. It is responsible for the relational aspects — sexual, romantic, family and social — of our lives. It is also involved in the hardware sector. However, under the influence of Venus, it will be for the freedom that money provides that we will thirst for money. In a very distant period, that of the Sumerians—some four thousand years before our era—the starry vault was so enveloping and so penetrating that it condemned the eye to observing the sky. The appearance of Venus at the two ends of the day, at dawn and at dusk, has earned her the name of the Morning Star and the Evening Star. From east to west, its radiance was a sign of divine protection. This is why it was also nicknamed the Shepherd's Star, which guides lost souls. In a Babylonian liturgical text, she is referred to as "lady of fates and queen of spells."*
Finally, with regard to lucky signs for this month of June only, the signs of the zodiac are: Taurus, Cancer, Leo and Libra.
Aries
Love : If you are having relationship or love problems right now, you will be inventive and find very clever solutions to remedy them. More than in the past, you will be really aware of love issues. Add to that a touch of well-felt sensual expression, and you have an almost perfect "euphoric" elixir. You will make many hearts fall in love, Aries
Venus retrograde attacks your libido, or your desire to love and be loved — also called life force in the ancient tradition — and you may not or may not be feeling the urge to love anymore. love for some time. You seem to have given your all elsewhere and you still need to rest, to replenish your energy, to heal your heart, if you have experienced a major loss or failed in your role as a lover.
Work and money: If you allow yourself to be caught up in the fear of returning to work, it means that you are suffering from a major imbalance that you must heal or treat. There is only one remedy: you must decide very clearly what your priorities are and "choose to go back to work". A new job would be possible for many of you. The environment and ecology could be part of the ideas or a career plan to be developed. If you are ever looking for capital, you might find it through some close friends.
Taurus
Love : A great love will present itself. What's more, the lover could be met during a business trip, or a group outing that will require spending a night away. This crush, you will remember it for a long time! No more long solitary evenings… However, you have to admit that this solitude has been beneficial to you, because it has made you understand how much "the other" deserves your respect and your attention. Lack, in fact, generally provokes enormous awakenings, and in this matter you have been served. Now, make way for love! As far as already established couples are concerned, a strong love radiance will light up your relational sky! In addition, your sexual approach has been completely transformed. Your values ​​have also changed. If you've been in a relationship for a few years now and you get along well, you can be sure that it will only get better and better. What's more, you decide to fulfill an old dream. The planets speak of intensity, durability and complicity: these three ingredients, you will admit, are essential to maintain a great relational adventure.
Work and money: Since Venus retrograde occurs in your zodiac sign, its repercussions will be grand and your artistic and professional career plans are likely to take a big boost. Venus works to make financial life easier for actors, directors, artists, writers and creative minds. At best, you will soon be discovered and your career will take off. Word of Venus even if she retrogrades! Promises will be kept and commitments, serious.
Gemini
Love : The lack of sensuality on the part of the partner will be sorely felt. For other Geminis, the physical union will only be a simple formality and this "emotional detachment" risks making you suffer the mood swings of the spouse or a new interested party! Fortunately, the passage of retrograde Venus announces that you will reconnect with the more animal and instinctive aspect of your sexual desire. That said, you will assess the degree of love and relationship satisfaction achieved within your relationship or a relationship in particular. If the result does not seem satisfactory to you, it is certain that you will "eclipse" this relationship, but if your heart is still beating for this loved one, you will give your relationship another chance. The libidinal instinct of some Gemini will be strongly stimulated by a hidden, secret love. Also, a ban will be lifted and you can finally revel in this love.
Work and money: Your artistic life will be full of trips, reports to do, new ideas to develop, writing projects, song lyrics and new contacts that will allow you to develop your pre-deconfinement or deconfinement in a direction that you really like. In fact, Venus will push you to express yourself artistically. It will also provide you with a multitude of ways to earn a living. On the other hand, you will have to choose once and for all and then stick to your favorites.
Cancer
Love : Changes in your relationship have certainly occurred. Moreover, these disturbances were not necessarily negative since they caused in some way a necessary renewal. Daily love will bore you so much at times, that you will try to put a little spice in the relationship. First, make sure your partner is on the same loving wavelength, or you'll spark anger. At worst, you will hit a wall! A past love will try to regain its place in your heart, if it hasn't already. You will not be impressed by this return. On the contrary, you will demand tangible proof and a firm commitment. You have learned that beautiful promises melt like snow in the sun and you will never be caught again. Otherwise, you wouldn't hesitate to turn on your heels. Presumably, a hidden and secret love, in some Cancerians, will be revealed in broad daylight (which is very eclipse); if this is your case, know that this revelation or exit from the wardrobe could cost you a friendship.
Work and money: Usually, you are a rather reserved person, unless your ascendant is very strong. This month, however, your emotions will be on edge, and you will be outraged more easily. You will then turn into a formidable attacker. Many will agree that you have changed a lot; in reality, you have simply decided to assert yourself. A professional, artistic, business or commercial transformation will allow you to emancipate yourself, to develop new talents. It could even be at the origin of the end of a life cycle which riveted your shoulders to the floor. You will deploy your finest talents.
Leo
Love : It is possible that a friendship gives rise to a declaration of love and that the relationship goes to the next level with a serious and definitive commitment. The hearth, the house and perhaps a new construction will be in the spotlight. Your couple will seek to settle in a pretty, cozy love nest. Nothing will seem too good for you two! Besides, you are quite right: you will benefit from almost incredible financial and real estate luck during this month! Your spouse could experience a career change that will turn out to be very positive. All the more reason to invest in the house and valuables, since from now on, you will have the means.
Work and money: Your best means of expression will be creativity, art and social relations. That says it all! For you, this will be a remarkable month in terms of work; however, you will not experience perfect happiness. You'll question the way you work, you'll also reconsider the way you say things — which, let's face it, can sometimes be too direct — and you might also revise your professional or business approach to get in tune of this new state of affairs during the pre-deconfinement/deconfinement period. Your friends, as well as some new acquaintances, will act as matchmakers. Thanks to their benevolence, you could find the job or the project of your dreams.
Virgin
Love : Your sexual energy is also called to transform. You will learn to contain your emotional greed. Clearly, you've settled something partly related to some form of love addiction. If this does not concern you, you are one of the Virgos who will not miss a single romantic opportunity to rebuild their lives. Moreover, your libido will be so exacerbated that you will have to channel this energy to avoid a strong eagerness, a madness of amorous grandeur that is difficult to reconcile. Otherwise, you could become a complete slave to your desires. Your partner's lack of human warmth will make you question the relationship. Some principles linking kundalini to the experience of very physical ecstasy might intrigue you and inspire you to research the subject. Be that as it may, your desire will be profoundly transformed; this is the gift that Venus gives you in this beautiful month of June. On another note, a friend might make an unexpected and surprising declaration of love to you.
Work and money: On an artistic level, you will reach an unprecedented level of skill. As you will see yourself, you will be in contact with an unusual creative force, which will lead you to transform the way you create or work or develop your projects and ideas. You will also have the opportunity to make a strong impression on a large audience. So if you're a writer, singer, professional dancer, filmmaker, director, actor, journalist, commentator or newsreader, your career will, if it hasn't already, take a big turn this month. . In short, you will only have congratulations to make. What's more, extraordinary helpers come to you to guide you on paths that were previously forbidden to you.
Balance
Love : If you've just come out of a rather tumultuous love affair, you only want one thing now: peace. Who could blame you? At least, you are probably looking for a relationship that is in the happy medium… where balance, which is so dear to your heart, allows the couple to achieve beautiful things and above all to live in love. This is what the beautiful Venus has in store for you this month. Sexually, you have learned to control your desires, if not to give them a truer and deeper meaning. If you are one of the Libras who have noticed that overconsumption in love makes us, as Cabrel sang so well, that "we are all becoming counterfeiters...", it is because you crave authenticity. in your life and you will get it.
Work and money: The planet Venus also acts in the area of ​​friendship, work groups, public relations and art. Your social situation will therefore take on a magnitude that is difficult to imagine during the course of this important month. By the same token, you could receive great public, professional and artistic recognition. In short, his demotion will bring you well-deserved rewards. You will tackle a new project carried by the pre-deconfinement / deconfinement. One thing is certain, you will exchange good ideas. Money will also be easier to earn and save.
Scorpion
Love : Love will enter a positive phase from this important month. You will not lack suitors or interested parties. Some friends would be very happy to introduce you to someone exceptional. Inform them, however, that your love standards have become higher and you only desire the true and the beautiful. Otherwise, you prefer to remain single in all serenity, until the right person transforms your solitary life. Many Scorpios have suffered a lot following a breakup, which may have manifested itself in bereavement, symbolic or real. In this sense, one could say that life has made you push your limits. Either way, you're about to reconnect with happiness. During the eclipse periods of June (the 5th for the lunar eclipse and the 21st for the solar eclipse, in particular, make sure that you are not looking to fall in love at all costs, you would then only attract problems or one-night loves that will "disappear in the early morning." If you have already been a strong couple for several years, fate will put a thousand reasons for you to stay together.
Work and money: Your work is changing or it will change completely. This may be a total metamorphosis, a computer installation or a professional move. In short, your professional, artistic, business, commercial or political development will be simply astounding. The pre-deconfinement/deconfinement will go pretty well.
Sagittarius
Love : You will react better than usual to experiences of love. Instead of scaring you away, the new couple relationship will lead you to understand what was wrong so far. In other words, you will allow yourself this month to do a better analysis of your romantic behavior. In another order of ideas, your understanding of the other will be extremely intuitive, and will be accompanied by a beautiful sensuality all in tenderness and gentleness. Your sexuality will be experienced in almost perfect abandon. On the other hand, if love takes place in an overly conventional or restrictive setting, which is very Venus retrograde, you will surely lose the taste for love or experience a certain breakdown of desire. After all, if there is a human sector in which you cannot let go of your madman, it is this one.
Work and money: The trio of planets made up of Jupiter, Pluto and Saturn always drives your zodiac sign. Either you found yourself in the middle of the firing line when the Covid-19 was in full swing, otherwise you continued to create and develop your projects with a view to presenting them at the opportune moment which, by the way, is about to introduce oneself. You will forge good professional, artistic, business, commercial or political alliances. You might even land a high-flying position or set up a new work structure.
Capricorn
Love : The love sector and family will mix this month. Some Capricorns will have no problem adapting to situations of delays, necessary detours, or romantic or family misunderstandings, which often occur when Venus retrogrades, while other Capricorns will find this month quite taxing on the family level. , friendly or relational. In another order of ideas, certain events will leave you no choice: in one way or another, you will be obliged to take care of the family patrimony, if there has been a death. Love therefore finds itself tossed between your life as a couple and your family duties. That said, your romantic relationship will take place in a more sober setting than usual. The loyalty of your life partner will be your breath of fresh air in your down times. There will be no shortage of affection and, whatever happens, you can count on your loved one. However, this will not prevent certain romantic tensions from appearing. Only, you will have the maturity or the presence of mind necessary to remedy it on the spot.
Work and money: Some Capricorns are struggling at work right now, or you've been working hard lately if you work in the artistic, medical or CHSLD fields. For these, life has a nice professional, artistic, business, political or commercial surprise in store for you: you will soon put your life back on track. Other Capricorns are no doubt experiencing a revival at work after a long period punctuated by expectations, breakups, and coming home. A return to school would be possible. A professional crush could also tip your life in a new direction. It is also possible that you develop an artistic project commensurate with your talent and on which you have given yourself body and soul.
Verseau
Love : This month of June will bring you an important change in love or couple. You will no longer see things from the same angle and react in such a tormented way as in the past. In addition, you will better calm your mood swings. In short, you will take control of your emotions! Be patient, however: this transformation will take place over the whole month, but the good news is that the eclipses that will take place will allow you to "eclipse" everything that makes you unhappy or pulls you back. Step by step, experience by experience, you will slowly but surely advance on the path of consciousness. If you are single, your love sector has some strange surprises in store for you. Your heart will open to new loving values ​​that will go beyond the simple physical aspect. Finally, a sentimental encounter will mark the destiny of many Aquarians. It would not be surprising if this love came from another country or was of foreign origin.
Work and money: For the past few weeks or months, you have undoubtedly been experiencing another important professional, artistic, business, commercial or political transition. Your outlook on things has improved a lot. Otherwise, you may be one of those Aquarians who have recently managed to resolve the blockages that prevented them from moving forward on the path to success and success. The eclipses that will occur this month, if not, will help you do this and then you can move on to something more exciting.
Fish
Love : Your "charm" will arouse desire in many interested parties. Some happy singles will experience the fire of playful love, some sexual/romantic experiences will be quite explosive, until you meet the perfect person. Venus retrogrades all the same, and it can play nasty tricks sometimes. Or, you will calm down and no longer be tempted by the bohemian life, as intoxicating and exciting as it is! Venus could force you to express yourself, to say aloud what your heart is thinking, and to find the courage to take a first step towards the person who has made your heart vibrate for some time.
Work and money: You will wear many professional and artistic hats with ease and know-how. Give thanks to Venus, for she will watch over your career and social network with jealous care, whether she retrogrades or not. You will attract wonderful strokes of luck to you, but also material possessions. We could even offer you princely gifts. Lots of money making opportunities will present themselves. Of course, you would like to take everything and drop nothing, but the obligation to choose in times of eclipses is always put forward. In other words, you will have to "eclipse" one possibility to better embrace another. Professional, artistic, business, political or commercial negotiations will turn to your advantage. Your investments will also be lucrative, or at least they will return more than you would have hoped. Anything related to the field of creativity, training, coaching or the arts will be exciting, exciting. Many projects will emerge.
Astrologically yours,
*Dictionary of Symbols, Jean Chevalier, Alain Gheerbrant, Robert Laffont/Jupiter, 1982, p. 1000.