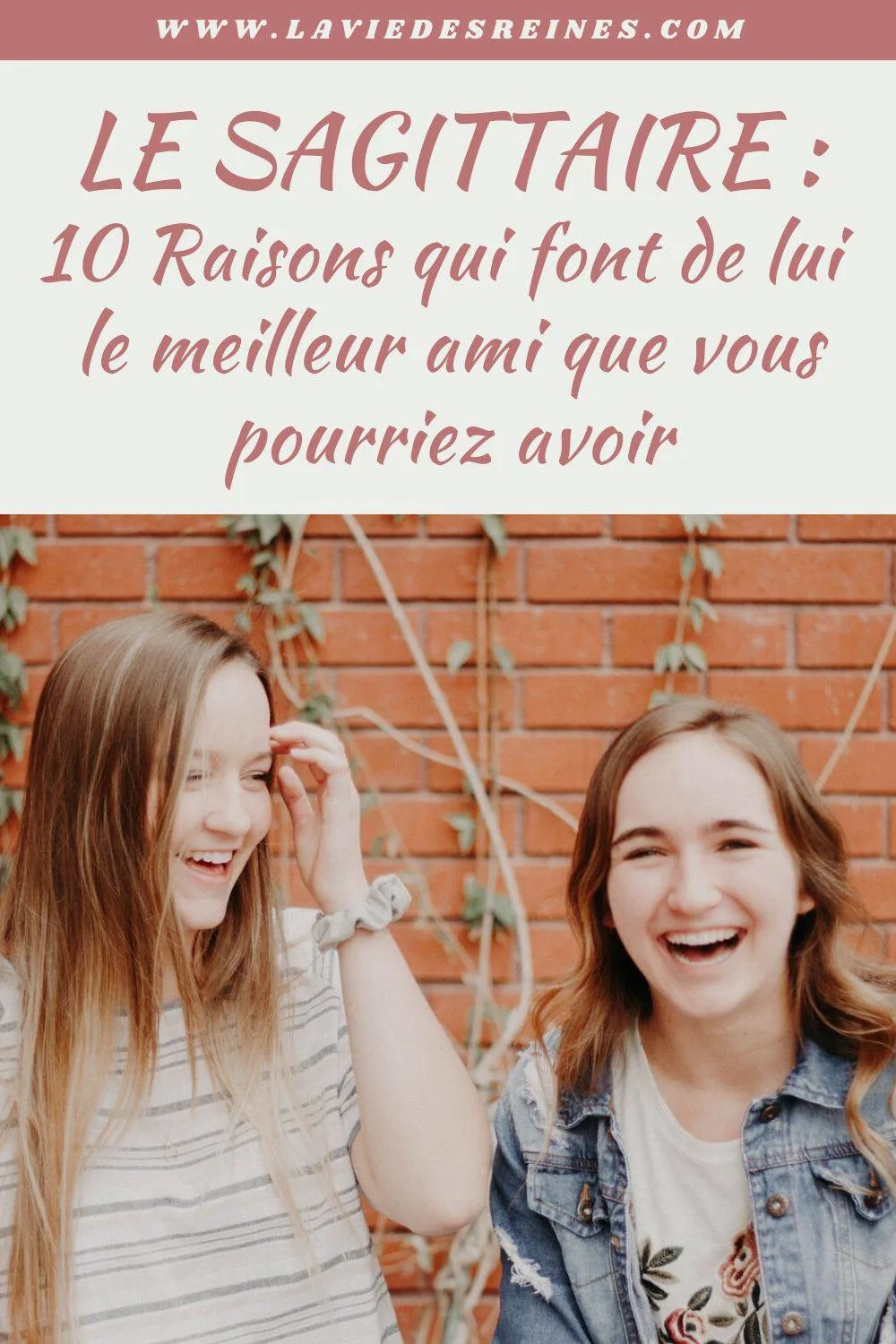 ---
Each signe has flaws, but the Sagittarius comes very close to excellence more often than not!
In order to highlight their successes and their positive impacts in our lives, here are some reasons why people born under this sign can be the best people of all the cosmos!
1. He is a good audience and enjoys humor
You can always count on him to laugh at your less successful jokes!
2. He is an eternal optimist
If you were on the same team as a Sagittarius in Fort Boyard or in a group sport, you will be sure to never run out of cheerleaders to motivate you!
3. His sense of adaptation is to be taken as an example
Whether during drastic changes at work or in their personal life, Sagittarius knows how to adapt to new situations with great ease. Let's say that if the dinosaurs were born under this sign, they would still be among us!
4. He is ambitious
Why aim for the glass ceiling when you can aim for the stars? Sagittarius aims high and even if he does not always achieve his overly ambitious goals, he remains an example for all of us to constantly aim higher!
5. He's a master multitasker
With all the goals he sets for himself, he has no choice but to be productive and multitasking! People born under this star sign organize themselves to do a maximum of tasks in a minimum of time. Combing his hair while eating toast while driving the car while he sings his favorite song? Nothing out of the ordinary in his case!
6. He loves to travel
If you're looking for a travel buddy, he's the one to rely on! He will enjoy every second in every country, constantly being amazed by his cultural discoveries! Make sure you have enough mental fuel to follow him in all his motivation!
7. He knows the importance of freedom
Sagittarius likes to be able to wander freely, and if you give him this space to breathe deeply, he will be a great ally, in addition to showing you the way to your own emancipation!
8. His passion electrifies us
Who needs coffee when you're surrounded by a Sagittarius! With his boundless energy, he knows how to motivate the troops and gives everyone the willpower they may not have had when they got up that morning...
9. He is in perpetual search for wisdom
Sagittarius is far from believing that he knows everything! On the contrary, he constantly desires to acquire knowledge about himself and the world around him. Basically, having someone born under this sign in your life is a bit like a personal growth experience for everyone!
10. Despite his boldness, he keeps a head on his shoulders
Although he often throws himself head first into projects, he retains his good judgment in his craziest adventures! If you get lost in a forest with a Sagittarius, you can count on their discernment to help you get out safe and sound!