Fries. Cheese curds. Brown sauce. Who would have thought that these three simple ingredients would be at the very source of the recipe for such a succulent dish? Several cities appropriated the invention of poutine, which is said to date back to the late 1950s. Let them argue! One thing is certain: she does come from Quebec. Since it is reinventing itself today with all the sauces, discover the poutine that best represents your astrological sign...
Nothing prevents you from enjoying a poutine on the day of the year you want, the one your stomach wants, but in honor of Poutine Week, we invite you to treat yourself a little... and why not go out out of your food comfort zone by trying a gourmet version of poutine? For your information, this beautiful week takes place from February 1 to 14 through dozens of restaurants in Montreal, Quebec and Canada!
Aries (March 21 to April 20): duck confit poutine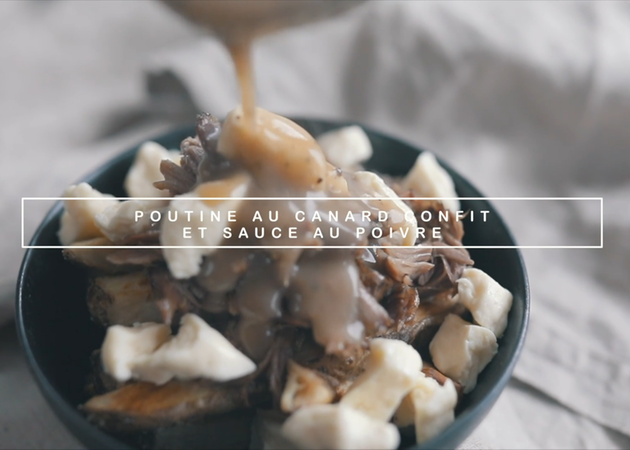 Natasha Loiseau
Audacity and character. Aries never does anything by halves… and they expect the same attitude from their loved ones. Thus, everything on his plate must be able to "assert itself" and have its own personality! With its pepper sauce, the poutine with duck confit and onions asserts itself loud and clear.
Taurus (April 21 to May 20): poutine with gnocchi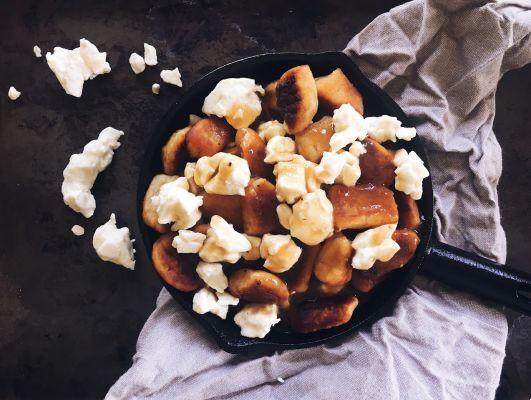 Jessica Mousseau
Satisfying the appetite of Taurus is an impossible mission… These people are great capricious gourmands! The poutine with gnocchi has all the good classic brown sauce and the traditional mountain of cheese, but with irresistible gnocchi.
Gemini (May 21 to June 21): homemade poutine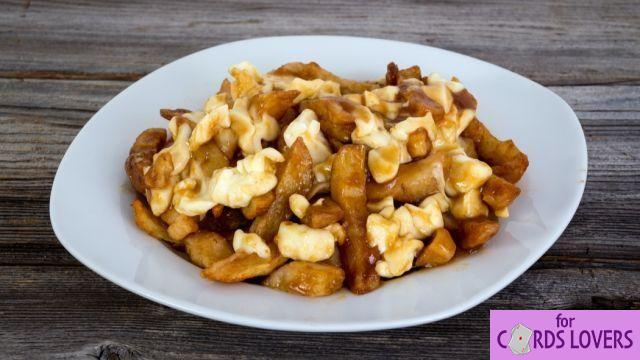 Shutterstock
Even though Geminis have a rumbling stomach, they don't know what they want to eat! You have to surprise them, by not straying too far from the comforting side of a dish… The homemade poutine, made from A to Z and without fuss, is what will please them every time. A dose of comfort, you know!
Cancer (June 22 to July 23): Mexican-style poutine au gratin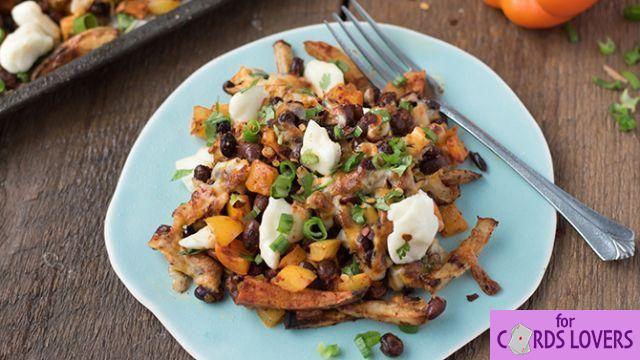 Noovo Me
Cancer is not the type to make a big deal out of it… Exaggeratedly dramatizing a situation, very little for him! He can be quite discreet. He likes simple, but neat things. The Mexican-style poutine au gratin is classic, but still surprising with its au gratin cheese, beans and garnishes!
Lion (July 24 to August 23): gourmet sweet potato poutine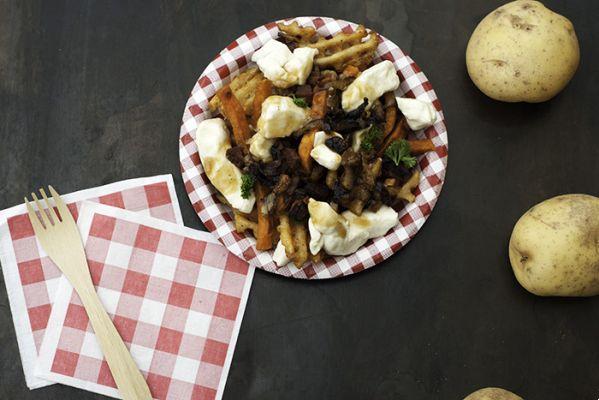 Marie-Eve Laforte
How should we go about pleasing the Leo's taste buds? It's a good question! His personality certainly has a very determined side to it. You have to take risks to spice up your life. This gourmet poutine, with its wafer fries, sweet potatoes and smoked bacon, will make the Lion roar with pleasure!
Virgin (August 24 to September 23): poutine with red wine sauce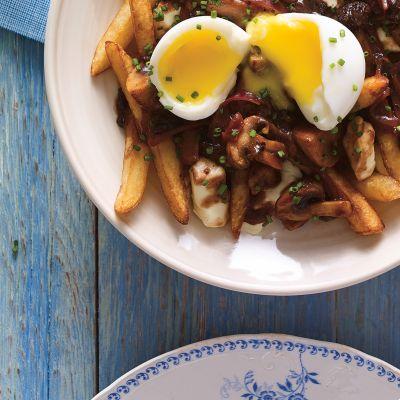 Ricardo Cuisine
Life would be boring without a good sauce… This is Virgo's philosophy of life! Often in a good mood, she infects us with her enthusiasm. To make the Virgin's plate shine, she needs a poutine like Ricardo's, with a red wine sauce, mushrooms and soft-boiled eggs.
Libra (September 24 to October 23): Béarnaise-style lobster poutine
Petine vanilla
Say what you want, Libra, it's a bit fancy! Her legendary elegance and her quest for sophistication can lead her to give off a slightly snobbish air… No need to say that she takes a poutine with presence, like this lobster poutine with its Béarnaise sauce. We are not kidding!
Scorpion (October 24 to November 22): Mac Chicken Poutine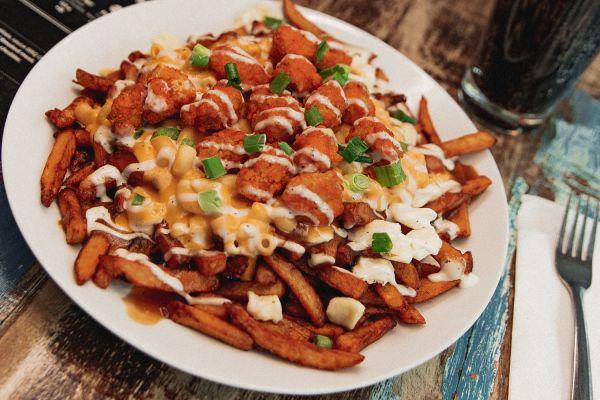 Poutine Week
In fact, the poutine that joins the Scorpion the most is the original recipe! She is unifying, like him. But, as we want to invite you to step out of your comfort zone, do so by pairing poutine with another classic, chicken popcorn. The Buffalo Mac Chicken from Dirty Dogs has a base of 4 cheeses, buffalo popcorn chicken, and a delicious ranch sauce.
Sagittarius (November 23 to December 20): Steakhouse Poutine
Poutine Week
Sagittarius is not easy to follow. His tendency to find beauty in the complexity of things leads him to develop rich and imposing tastes! We suggest La Steakhouse at the Ste-Foy restaurant Frit's Burgers & Poutines with beef meatballs, crispy bacon and red onions, all topped with barbecue mayonnaise and fried onions. Couldn't be more fun!
Capricorn (December 21 to January 20): fried chicken and kimchi poutine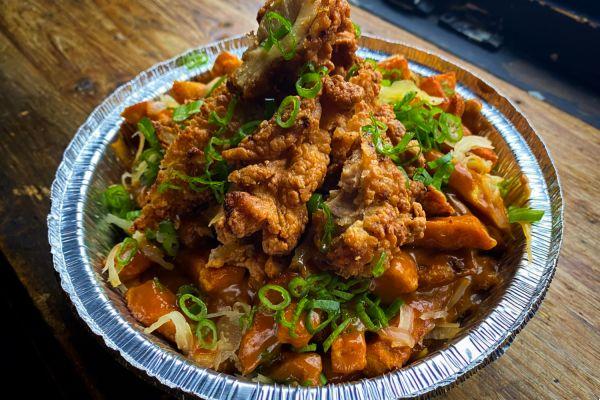 Poutine Week
Strength, power and unfailing courage seem to emanate from Capricorn… He likes to push his limits and venture into unknown terrain. To highlight the incredible strength of his personality, let's go with Fried Chicken and Kimchi, a poutine from Pub McCarold (in Montreal). Gaspé kimchi, slightly spicy Korean-style poutine sauce, homemade fried chicken: do you dare to try it?
Aquarius (January 21 to February 19): taco poutine from Tulum influencers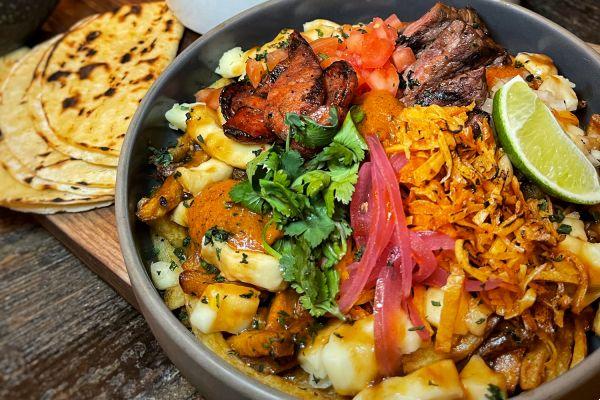 Poutine Week
We could try to get Aquarius into a mould, we wouldn't succeed! Through his originality, he constantly wants to stand out. To help him fully express his marginality, he needs an unusual poutine, like the Poutine Taco Birria des Influenceurs de Tulum, from the restaurant La Bêtise de Rosemont (in Montreal), with grilled beef, chorizo, spicy sauce and tortilla corn.
Fish (February 20 to March 20): General Tao poutine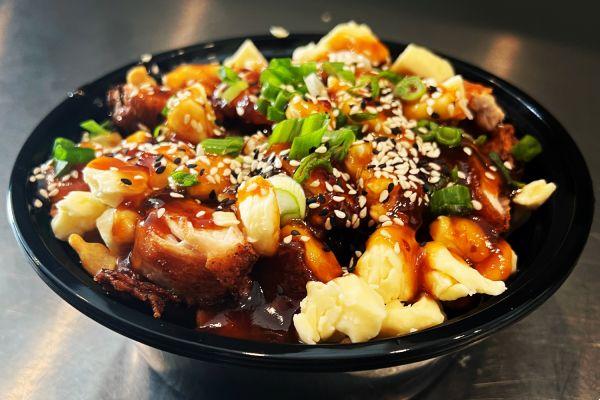 Poutine Week
Pisces are dreamers, but also travelers… They also seek to escape through a culinary experience. To satisfy their desire for exoticism, let's go with the Poutine General Tao from the Montreal restaurant Burgr urbain. It is inspired by the classic General Tao chicken with its sauce and crinkle fries.
Psitt: we have daily, monthly and year-round horoscopes courtesy of our astrologer Ginette Blais!
Recommended for you
The 10 Best Poutine Spots in Quebec
Poutine Beaver Tails now exist!
Where does poutine REALLY come from?