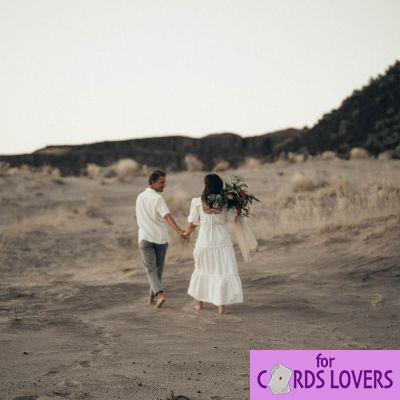 ---
Ah summer love affairs! Who has never experienced a summer idyll? A thunderbolt which, the closer autumn approaches, tends to cool down, to disappear completely... Because the expression a " summer Love » has the merit of being clear: it is for the hot season only! Do you feel lighter and more open in your heart these days? Well, you might be one of 3 zodiac signs likely to experience a summer love!
A very interesting little statistic: according to a recent study, 33% of people say they are open to having a love affair for a few weeks or months, if this relationship takes place specifically between June and August. Apparently, the month of June would even be extremely popular and auspicious, when it comes to love at first sight!
Another curious fact: during the months of May to August, the risk of breaking up would increase particularly for people aged 18 to 45… For what reason? Hum, psychologists and therapists specializing in couple relationships mention that a person who is no longer certain of being happy in love believes they have a better chance of finding a soul mate during the summer, since the hot season often rhymes with more fun!
So, are you curious to find out if you are among the 3 astrological signs most targeted by a summer love? Here they are.
Leo (July 24 to August 23)
If you are a native of the sign of Leo, the chances are that, this summer, you will attract a lot of attention during your outings in the trendy clubs or on the most popular terraces of your hometown... Hyper sociable, the Leo woman likes to seduce and be seduced.
Libra (September 24 to October 23)
Were you born under the sign of Libra? Even if you are very indecisive, you listen to your heart… and you let it guide you directly into the arms of your summer love! If you're running outdoor music festivals, keep your eyes peeled for potential romance.
Pisces (February 20 to March 20)
The Pisces woman sees the summer looming on the horizon as a waking dream: according to her, anything is possible over the next few months! So, if you are a native of this sign, do not refuse any invitation to go boating or to go to a pool party. You could have a nice romantic surprise...
Psitt: we have daily, monthly and year-round horoscopes courtesy of our astrologer Ginette Blais!
(sources: elitedaily.com and inverse.com)