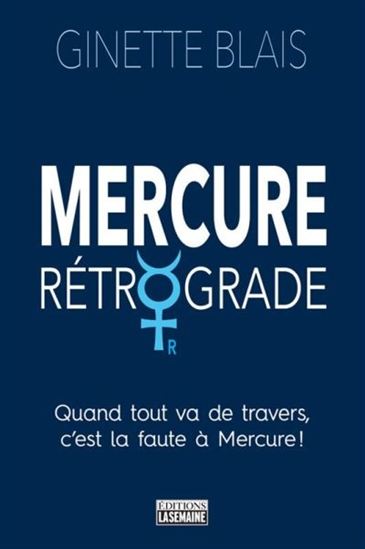 ---
Let's sum up the year 2019 in two words... For many, the words " Mercury retrograde » automatically come to mind! No kidding, this year we've heard so much about Mercury retrograde... and felt its effects, too. surprise: two Quebec designers, the artist Pony et Elisabeth Rioux bathing suits Hoaka Swimwear, have just created a jersey inspired by Mercury retrograde and astrological signs and it is sensational!
Elisabeth Rioux and Gabrielle Laïla Tilley are two great Quebec forces when it comes to art and entrepreneurship (or entrepreneurship, if you prefer). The first owns two companies: Bamboo Underwear and Hoaka Swimwear. The second is better known as Pony, a multi-talented artist from Montreal.
We had heard between the branches, for some time, that the two designers were working on a special collaboration... Well, since last April, we have had the pleasure of seeing original models appear regularly, colorful and cute like everything in the collection. of Hoaka x Pony swimsuits! In particular, there were dinosaurs, then bananas.
But there, we can't, because the girls have just launched a jersey inspired by Mercury retrograde and astrological signs (it goes a bit self-evident). The timing is quite well calculated, because Mercury is retrograde right now, from October 31 until November 20. Take your pain a little patiently...
Wear your star sign underwater…even if you're not Pisces!
Whether you are a native of Pisces or not, you too have the right to imagine yourself swimming under the clearest and turquoise water, dressed in a sublime astrological swimsuit signed Hoaka x Pony. Thus, Libra, Scorpio, Aries, Virgo, etc. : no one can sulk!
Since each woman is different – ​​as is the case for each sign of the zodiac – this retrograde Mercury swimsuit is offered in five models, as far as the bottom is concerned (Brazilian, tanga, etc.).
If you want to celebrate your astrological sign in the pool, the spa, the river at the cottage next summer or the sea during a well-deserved little break in the South this winter, here is certainly a great fashion opportunity to do so. TO DO! What's more, it's great to encourage designers from our region. However, we can already guess that this fabulous swimsuit will sell like hot cakes… It's written in the sky!