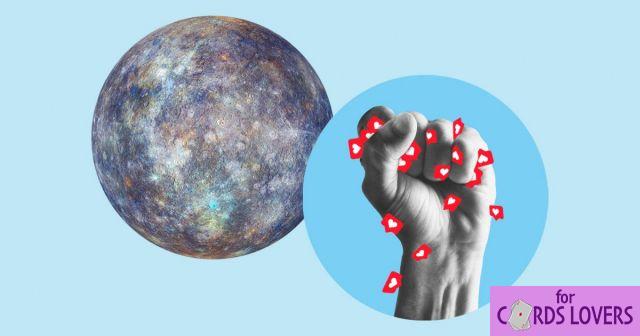 ---
Yes, your zodiac sign could influence your post-breakup attitude! Find out if you are one of these 6 Zodiac Signs Who Move On Easily After Heartbreak
Obviously, there is 12 astrological signs which would mean that half of the signs tend to break away quickly, while the other 6 are struggling more to recover from a big loss in love! It's hard to believe it's really 50-50, but for fun, let's look at some interesting statistics regarding relationship breakups and the type of relationship people have with their exes.
71% of people admit to thinking too often about their ex.
86% of people admit that they sometimes look at photos of their ex or old photos of their relationship.
33% of people have had sex with their ex, even though they knew it wasn't a good idea and it wouldn't lead to a reunion!
"Science" says that a breakup normally hurts women more in the moment (at 74%), but men take longer to recover from, down the line (at 64%).
57% of people say they desperately want to find THE miracle recipe to get their ex out of their heads!
Who are these 6 signs "experts" to forget their ex?!
Aries (March 21 to April 20)
Aries is the type to learn from their experiences… and their mistakes! So he's had a hard time getting over a breakup in the past, so now he makes sure to detach himself from a situation before he finds himself buried in the pain. Courageous, Aries will apply themselves to quickly get out of depression.
Taurus (April 21 to May 20)
Even if Taurus is always fully invested in his romantic relationships, he has this little innate gift of moving on in a snap of his fingers when he feels the end is near! In fact, he is so afraid of being hurt that he refuses to let this "state of mind" reach him...
Read also: Sexual and romantic compatibility: which zodiac sign are you most compatible with?
Leo (July 24 to August 23)
Vulnerability is not an ally of Leo! Yes, when he loves, he devotes himself 100% to the other person, but spending days in a "bubble" of sadness, following a breakup, very little for this Fire sign. Besides, he is happy to help his friends to pick up the pieces of their own broken hearts.
Libra (September 24 to October 23)
Detachment, moving on to another call without hesitation, Libra sometimes seems to know only that! No joke, she knows that it is essential to listen to yourself, in life, and not to waste time – or energy – on a person who is not worth it. Generally, the older she gets, the more confident she becomes in leaving toxic situations.
Scorpio (October 24 to November 22)
Scorpio is a solitary being at heart… Yes, he can be in love and even in love over his head, but a little inner voice constantly tells him that others always end up disappointing him. Suddenly, he keeps an open door to slip away!
Read also: Why should we stop seeing a breakup as a failure?
Sagittarius (November 23 to December 20)
Looking forward, Sagittarius dislikes – and downright refuses – to live in the past. The day after a breakup, her ex is better not to come back into the picture, otherwise it's at her own risk and peril! On the other hand, he recovers with difficulty from a friendly breakup.
Keep reading:
Here are the 5 most resentful zodiac signs
Cultural appropriation and spirituality: is it possible to borrow from other cultures?
What your zodiac sign hates the most